Meet the organisers
Kevin O'Dell
Professor of Behaviour Genetics (University of Glasgow)
Kevin is a geneticist who is interested in contributions of nature (genes) and nurture (learning) to behaviour. He runs the second and third year genetics courses at the University of Glasgow, for which he was given a Teaching Excellence Award in 2007. He is also heavily involved in a variety of Public Engagement activities including working with Time-Tastical Productions on their Zombie Science shows. He received the Royal Society Award for Innovation in Public Engagement in 2014. He has been working with Glasgow Café Scientifique since 2009.

Find out more: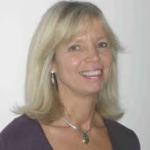 ‌
Mandy MacLean
Professor of Pulmonary Pharmacology (University of Glasgow)
Mandy's research has focused on the role of serotonin in the development of pulmonary arterial hypertension (PAH). More recently her work has focused on gender effects and interactions between serotonin and oestrogen metabolism in PAH. Mandy received an MBE in the 2010 Queen's New Years Honours list for her career and public engagement activities. She has run Glasgow's Cafe Scientifique since 2004.
Find out more:
Prof Mandy MacLean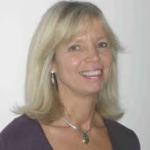 ‌
Martin Hendry
Professor of Gravitational Astrophysics (University of Glasgow)
Martin Hendry is Professor of Gravitational Astrophysics and Cosmology and Head of the School of Physics and Astronomy at the University of Glasgow. He is a passionate enthusiast for communicating science to the public and in 2015 was awarded an MBE for his services to Public Engagement in Science.
Find out more: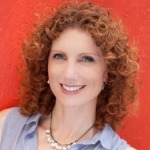 Vanessa Collingridge
Broadcaster and Writer
Vanessa is a broadcaster and writer, specialising in science, history and current affairs. She produces and presents TV and radio programmes for the BBC, ITV, Channels 4 & 5, Discovery and The History Channel. Her books include the best-selling biography 'Captain Cook' which was turned into a multi-award-winning documentary series.
Find out more: