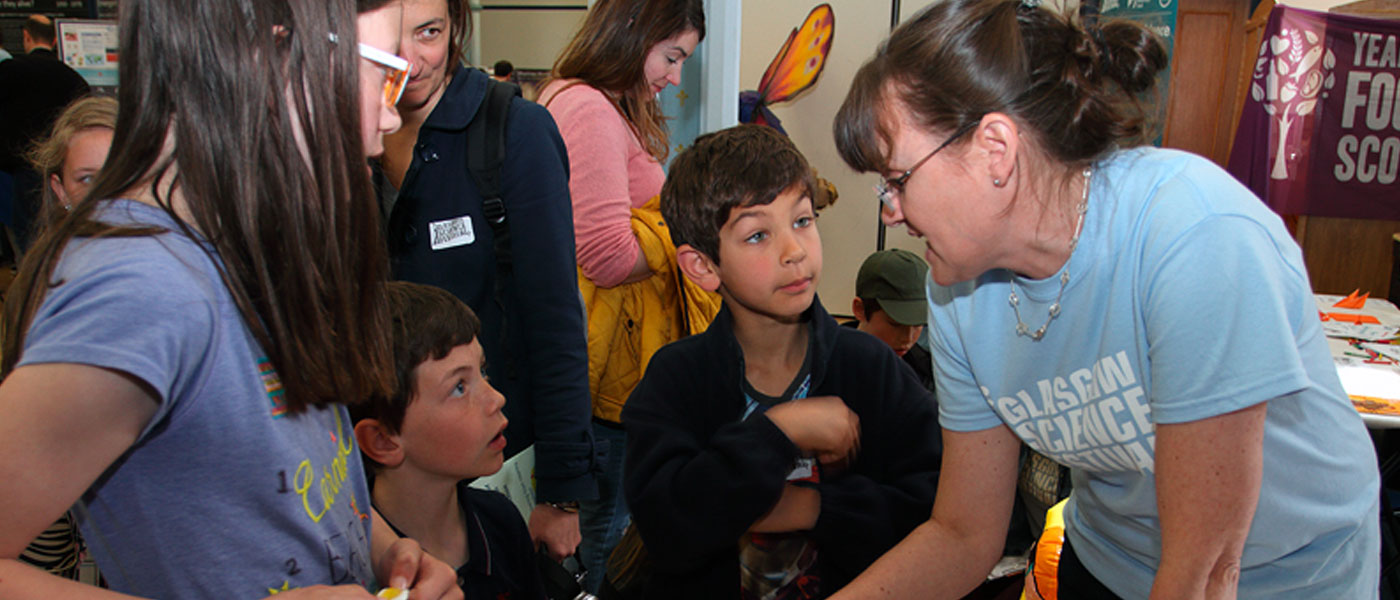 Discover more
Glasgow Science Festival (GSF) was founded in 2006 by University of Glasgow marine biologist Dr Deborah McNeill and physicist Dr Rebecca Crawford. Since the first festival in June 2007, it has grown to become one of the biggest science festivals in the UK, reaching over 50,000 people every year. The festival's success has been recognised by awards, including a Herald Higher Education Award for Outstanding Contribution to the Community in 2017, and Scottish Festival of the Year 2018. Most events are free, making GSF one of the most accessible festivals in the country.
The principle aim of the festival is to connect people of all ages with the fantastic science, technology, engineering, maths and medicine (STEMM) happening in the city. Events and activities are developed in direct collaboration with active researchers, allowing them to develop skills and experience in public engagement, and fulfil pathways to impact objectives. GSF combines a light hearted tone with seriousness of purpose, exploring STEMM and the social and ethical issues surrounding these subjects.
Outside of the headline festival in June, the GSF team also develop and deliver a range of community projects, working with schools and community groups in underserved areas of the city of Glasgow.
GSF is funded by the Scottish Government and University of Glasgow, with additional support from external partners. A key success of the festival has been effective partnership-working, drawing huge in-kind support from organisations and individuals in academia, business and the third sector to create a festival that is truly diverse, exciting and accessible.
For more information, visit the Glasgow Science Festival website.
Discover more