Dr Louise Boyle
Published: 18 January 2022
Geographies of health, illness and wellbeing.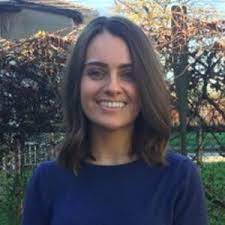 | | |
| --- | --- |
| Dr Louise Boyle | Louise.Boyle@glasgow.ac.uk |
| School of Geographical & Earth Sciences | |
| Fellowship | ESRC Postdoctoral Fellowship, October 2020 - January 2022 (extended). |
| Area of Research | Geographies of health, illness and wellbeing. |
Why did you choose to pursue a fellowship in your research career?
I finished my PhD in 2019 and felt a bit stuck, I didn't feel ready to apply for and manage a huge grant/project. After several short-term teaching posts, I really missed my research. The ESRC Postdoctoral Fellowship has been a bit of a bridge between the PhD and establishing myself as an independent researcher, providing dedicated time and opportunities to generate outputs from the thesis. I applied for this particular Fellowship as it is geared towards assisting professional and personal development and to prepare for a research career. It also provided the opportunity to work with my mentor, Prof. Hester Parr, and develop my networks both within and outwith academia. It has been a really valuable year so far.
Why work at the University of Glasgow?
On a personal note, I'm from Glasgow, I love my city, and wanted to be as close to home as possible. With the exception of a 3 month Overseas Institutional Visit to Simon Fraser University in the second year of my PhD, my whole academic career from undergraduate to PhD has been at the University of Glasgow. The School of Geographical and Earth Sciences has a strong research culture and continues to be an amazing source of support for my academic career and longer-term goals.
How would you describe your research in 20 words or less?
I'm interested in how everyday social interactions, situations and spaces impact people's experience of social anxiety.
What is your research highlight?
The biggest highlight and most rewarding part of my research is working with people who live with social anxiety to better understand their experiences and build relationships with them. Also, developing a research project that was sensitive to the fact people often find face-to-face interactions distressing, especially with a stranger and even more so in a research context, acknowledging that discussing mental health can be upsetting, and finding flexible and creative ways to conduct research that's sensitive to these aspects.
What do you look for in a collaboration?
Personally, small group collaborations are most effective and that those collaborations extend beyond academia and are inclusive. One of the most important factors for effective collaboration is bringing people together to work on a shared goal ensuring our interests and experience overlap and complement one another. It's also important that each person brings a particular experience, approach, expertise or skill to the table, so that there is a wealth of knowledge to draw upon and learn from.
How do you see your research impacting society?
The most important impact of this research for me is the impact it has had on those who participated in it. Developing a project that encouraged and fostered participation through an inclusive qualitative approach enabled that participation. Being able to participate and share their experiences in a safe environment was invaluable to people who often do not have a platform or the resources to share their experience. Participants feeling understood, valued, heard and empowered was extremely important to me. I also see this research as having a broader impact on how we understand and interpret experiences of social anxiety. I hope people will benefit from the lived experiences resources that will be developed as part of the project and recognise something of their own experiences in them. Finally, I hope this research contributes to wider discussions that aim to disrupt, challenge and nuance the medicalisation of mental health experiences.
What next?
I'm not sure what's next. The Fellowship has been an extremely rewarding experience and provided so many opportunities to develop personally and professionally but doing a Fellowship during the pandemic has also been challenging and I plan to take a short break from academia to assess where I'm at currently and what I plan to do next. Building on this Fellowship and securing a permanent position is a priority, as is continuing to build collaborative relationships with the communities I work with and bridging interdisciplinary opportunities with the medical and health humanities.
---
First published: 18 January 2022