Teaching and Research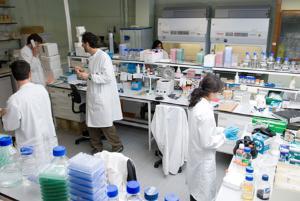 In MVLS, we have a wide range of high quality taught Masters and Research PhD opportunities which attract interest from students around the world. Our academic staff excel in working with students to offer ground- breaking research opportunities, in an environment conducive to learning and most of our new PhD programmes are now 4 year programmes, with many incorporating a Masters in the first year and so this would be in line with common practice in the UK.
So we invite you to look at both our taught programmes and our research opportunities to find out about the breadth of subjects we offer. The research projects which are listed are just a sample of projects that are available. Many more are available within each School, Institute and research area.
If you need any assistance in finding the correct research supervisor, or even need some advice on what the most appropriate course is to apply for, please contact Phillip Stanley or call +44 (0)141 330 2905 and we will be happy to help you.
Meet us overseas
Our international officers meet with prospective students in countries around the world. To check out when they are next in your area check out their travel plans and get in touch.
For information on immigration and visas, banking, cost of living, employment during and after study, and much more, please visit the international student support pages.
If you want to study a postgraduate course in the United Kingdom, you may also need to apply for an Academic Technology Approval Scheme (ATAS) certificate. ATAS is only required for certain courses. You need to check if you are affected before you apply for your visa on the Foreign & Commonwealth Office website.
China Scholarship Council
This scholarship programme, which is overseen by China Scholarship Council (affiliated to the Chinese Ministry of Education) funds Chinese university students to study overseas for a PhD degree. The aim of the programme is to sponsor first-class Chinese students to study for PhD degrees in primarily science and technology fields at first-class universities overseas.
Any student who is interested can apply to the University of Glasgow bearing in mind the deadlines indicated on the link at the end of this message. Further information can be found within this document China Scholarship Programme.
MRC Funding Policy
In the past, research organisations have been restricted in their use of Research Council funding to support non-UK domiciled candidates (i.e. "international students") for studentships: EU students not normally resident in the UK could receive only fees, and non-EU nationals could receive neither fees nor stipends. Professor Adrian Smith's report to BIS in 2010 (One Step beyond: Making the most of postgraduate education) recommended that Research Councils UK should examine ways of opening up more postgraduate research studentships to international students.
The above rules will still apply in the majority of cases but RCUK and the Research Councils have now adopted a statement describing a common position RCUK Statement. MRC, has decided to relax the rule in respect of strategic research skills MRC International Student Eligibility Policy where there is a demonstrable shortage of UK candidates of sufficient calibre, combined with evidence of demand for doctoral graduates who previously have been trained in those skills.
MRC scholarships available for international students are restricted to particular subject areas, and student eligibility will be highlighted in the MRC scholarship adverts available after 1st September 2011. Please check that you are eligible to apply before submitting an application.
Further opportunities for International Students will be posted shortly. You can also visit the Recruitment and International Office website.