Shadrach Dare: PhD in Public Health
I was first attracted to Glasgow University because of the quality of the Master of Public Health degree.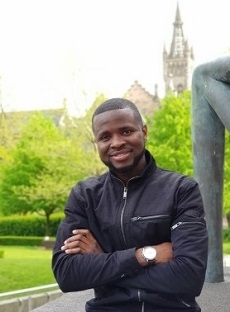 The three main concerns for me in deciding where to study were:
the content of the curriculum (practical, relevant to my developing country context, and yet exposed me to latest innovations in public health)
availability of scholarship for international students
reputation of the university
Glasgow University offered all of these and that is why I continued to study for a PhD Public Health in the same department.
The best thing for me about doing my PhD research at Glasgow was the quality of support, exposure/opportunities and mentoring.
To get a bit academic, I use quality in this context to mean the right amount of help you need when struggling, and yet enough to allow you to be independent, take initiatives and own your work.
My supervisors were not only great academics, they were good human beings.
While a PhD at Glasgow doesn't come easy, I was confident that if I worked hard, I would eventually earn one.
So, for me the focus during my PhD was not only acquiring the degree, but the soft skills that came with it.
The three main skills I am so proud to have developed are: communication, negotiation and fundraising skills.
I am proud that during my PhD, I started a campaign to raise funds to build a maternity clinic in Ghana.
Outwith my PhD, I also had the opportunity to collaborate with several institutions in both academic and non-academic contexts- including key research institutions in Ghana, Columbia University and World Health Organization.
Glasgow University opened my eyes to greater needs of society, and I hope to use my knowledge Public Health and the soft skills to make my contribution.
Next: Ghaida Shujayyi H Alsulami >>>