Ghaida Shujayyi H Alsulami: PhD in Nursing & Health Care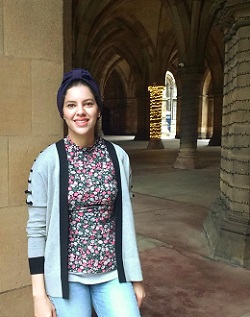 When searching for international-universities to pursue my postgraduate-education, I looked for a welcoming city for international-students.
Scotland drew my attention. In particular Glasgow City is very welcoming with a fascinating and unique-culture and traditions.
It is a lovely city and friendly people live here.
The best thing about studying here is the supportive, motivated and academically enriching environment.
I have experienced remarkable development as a researcher and have been learning from the training-courses for PGR-students.
Key skills I have developed include using databases-effectively, statistics, working-independently, time-management and problem-solving.
I am also happy that my PhD-thesis includes publication. Overall I feel a sense of accomplishment and a thirst for more achievements.
Next: Anna Garber >>>