Raminta Kazlauskaite: PhD in Environmental & Evolutionary Biology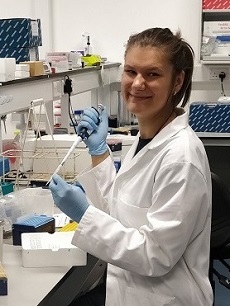 I decided to study at the University of Glasgow because of its world-class research and access to state-of-the-art laboratories.
The best thing about my PhD is my amazing project and being surrounded by multicultural researchers from different backgrounds, who enhance my overall academic experience and support me throughout my programme.
My biggest achievement is presenting at the Fisheries Society of the British Isles conference, giving me a chance to discuss my research with senior scientists from around the world.
Finally, my project encourages collaboration with industrial partners presenting the opportunity to access the importance of my work in everyday world.
Next: William Rooney >>>