Reach 11 - The User-Centred Translation Model
‌Modail an Neach-cleachdaidh a thaobh Eadar-theangachaidh
‌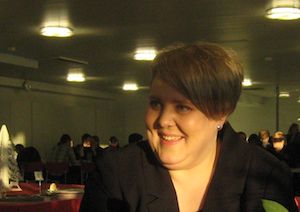 Dr Tiina Tuominen, a lecturer in Translation Studies, is a specialist in subtitling and audiovisual translation Her work aims to improve the usability of translations by encouraging translators and those commissioning the translations to think about their audience or 'users.' As Tuominen says, translations are made for a purpose and so the key question she would like translators and audiences to ask themselves is: do they work?
This mission began when Tuominen and her academic partners Tytti Suojanen and Kaisa Koskinen produced a course on the concept of user-centred translation and published the textbook User-Centered Translation (2015). Tuominen considered how existing ways of studying translation could be turned into tools for translators. The following year the group ran workshops at the University of Glasgow, the University of Westminster, and in Finland where they discussed incorporating the user-centred translation model into teaching and practice with professional translators and instructors.
In February 2017 Tuominen and her co-authors held a workshop in Brussels to open a dialogue with translators from the Council of the European Union about whether they think this model could improve official translations produced by the European Union (EU). EU translators had their concerns because the rules regarding changing a legal or political text are strict, and so some translators suggested that those writing the original text should also attend the usercentred workshops.
Tuominen argues that such concerns only highlight the need for more work to improve the processes of translation because striving for accuracy in official translation does not mean one cannot think about the user. For example, Tuominen, if you are translating a press release about fishing quotas your vocabulary would likely change depending on whether your audience are the fishermen themselves, EU officials or the public.
The tools that Tuominen and her colleagues developed have been used by a Finnish organisation of Bible translators to produce a digital translation of the Gospel of Mark for a mobile platform. A PhD student based in Finland also approached a small translation agency who allowed him to test the model in practice.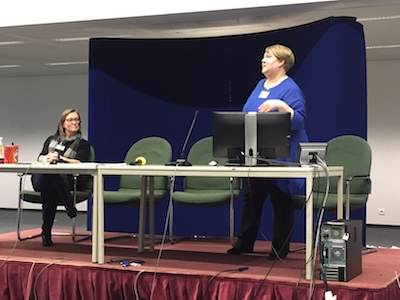 Ultimately, Tuominen encourages us to expect high quality translations and to demand more as consumers, readers and audiences. After all, Google translate is not necessarily programmed to consider the purpose of a translation. We need to create the demand for translations which are always fluent and readable.
Tuominen is currently working to develop a network of local translators, translation students and translation agencies who might be interested in testing the user-centred translation tools and model in practice. The user-centred model can be adapted to all kinds of translations and it is not tied to a specific language or form. If you are a translations and subtitling agency or a professional translator the user-centred model could help to diversify your translation services.
Please get in touch if you would be interested in testing the model in practice.
---
---
If you wish to find out more about this article or about how you can progress your ideas (i) as an academic wishing to engage with a non-academic organisation or (ii) as a non-academic organisation interested in engaging with the academic knowledge base, please email the College of Arts KE Team.
<<Back to Reach 11