Reach 08 - Wall or wa' but not tall or ta' - Ownership of Scots Dialects
‌Wall neo wa' ach chan e tall neo ta' – Seilbh air Dualchainntean Albais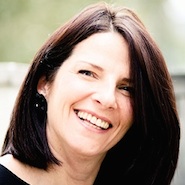 Our speech gives away many clues to our identity, such as: where you are from, how old you are, who you spend time with. All of these factors affect the way that we sound. How we sound also impacts on what other people might think of us: posh, Geordie, young, not from around here. Professor Jennifer Smith is a sociolinguist who studies just how this happens, in other words - what is the interface between the social and linguistic in language use?
Over the past two decades Smith has been investigating the use of Scots and so she has recorded preschool children, grannies and everybody in between across a number of communities in Scotland. She has examined the structure of Scots through these recordings and finds that, just like standard English, these varieties have a set of complicated rules of use. For example, why is it that you might be able to say wa' for wall and ca' for call, but not ta' for tall? And why might you say I cannae do it but not Cannae I do it? Despite these complicated rules of use, people often claim that speakers of such varieties are less intelligent and simply can't speak English "properly."
It is important to dispel such myths, and a starting point would be through the study of Scots in the classroom. However, Smith points out that one of the main concerns for teachers looking to integrate the study of Scots in the classroom is access to resources. The Scots Language Co-ordinators at Education Scotland and other education planners have done a tremendous job in developing such resources, particularly in the context of the Scots Language Award. Smith would now like to build on these resources by having pupils create their own resources for the study of Scots. This would involve three main stages:
1. recording speakers
2. transcribing the speech and
3. describing what they have found
Such a process will have a number of benefits. By paying close attention to what they've recorded and transcribed, the pupils will begin to pick apart the do's and don'ts of the language they hear around them, and uncover the systematic rules therein. In addition, it would provide the pupils with a sense of ownership of Scots – it's not something archaic, but alive and well all around them, whether spoken by themselves, their grannies and granddads or even on the TV. Finally this would demonstrate that there are many different varieties of Scots in terms of words, sounds and sentences, providing a rich tapestry of language use throughout Scotland.
Smith, in collaboration with other education planners, plans to trial this type of hands-on approach in a small number of schools. She realises that teachers are already extremely overloaded, thus the necessary tools and training in how to do this small scale research would be provided, with students from the University of Glasgow on hand to help. This would make a small contribution to the study of Scots in the classroom and will hopefully build towards a larger resource through a dedicated website populated by the recordings and transcripts gathered by pupils across Scotland.
If you are interested in hearing more about dialects in Scotland, please contact Prof Jennifer Smith.
---
---
If you wish to find out more about this article or about how you can progress your ideas (i) as an academic wishing to engage with a non-academic organisation or (ii) as a non-academic organisation interested in engaging with the academic knowledge base, please email the College of Arts KE Team.
<<Back to the College of Arts Newsletter July 2016
<<Back to Reach 08