Reach 06 - Welcome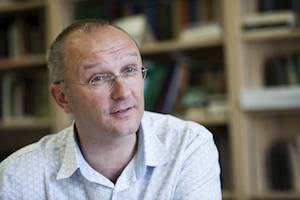 Ranked among the top 100 in the world, the College of Arts has been inspiring people in Scotland and the world since 1451 by delivering world-leading teaching and learning, research, discovery and knowledge exchange. Our outstanding success and track record in producing research relevant to contemporary society and industry was confirmed by the recent Research Excellence Framework (REF) results, which assessed 90-100% of our knowledge exchange and impact as being world-leading or internationally excellent across the majority of our 11 units of assessment.
We believe passionately in the intrinsic value of meaningful collaboration across academic, cultural and industry boundaries. Not only does it result in world-leading research which is relevant to modern society but it also adds distinctive value to our cultural and industry partners' enterprises. It provides valuable opportunities for us to deliver socially relevant curricula, thus preparing our 6,000 students with employability skills appropriate for the modern workplace. In the coming year, we hope to increase our offerings in Continued Professional Development (CPD) opportunities in order to further strengthen our links with external partners both new and old.
In this, the 6th edition of our pioneering Reach magazine, we explore collaborative activities in the areas of museums, the media, local history, health and development, the visual arts, theatre practice, and local industry with global reach.
We hope you will enjoy this newsletter as a small taster of how the College of Arts engages with organisations outside the University of Glasgow. If you would like to discuss ways in which we can work together in the future, please do not hesitate to get in touch.
Prof Roibeard Ó Maolalaigh
Vice-Principal and Head of the College of Arts
Iar-Phrionnsabal agus Ceannard Cholaiste nan Ealain
---
---
If you wish to find out more about this article or about how you can progress your ideas (i) as an academic wishing to engage with a non-academic organisation or (ii) as a non-academic organisation interested in engaging with the academic knowledge base, please email the College of Arts KE Team.
<<Back to Reach 06