College of Arts Industry Day 2015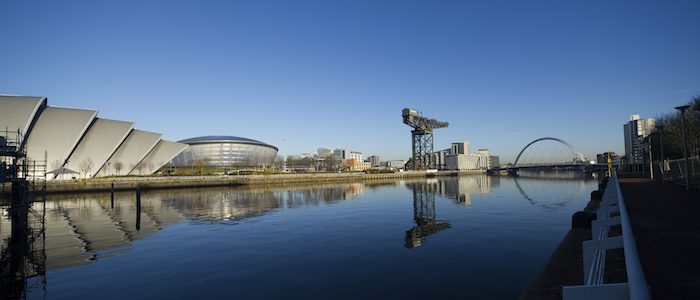 Industry Day 2015 presents a unique opportunity for organisations from private, public and third sector organisations to learn of the many ways to benefit from the strengths and resources available within the College of Arts.
Chaired by the BBC's Sally McNair and featuring experts from arts, cultural and creative sectors such as Janet Archer (Creative Scotland CEO) this flagship event in the College of Arts calendar promises to be a fantastic opportunity to network with the academic and industry contacts relevant to your organisation.
Encompassing themes such as: Cultural Education; Digital; Dress & Textiles; Film & Broadcasting; Heritage; Performing Arts; Visual Arts; and Writing & Publishing help to define our offering on the day. For each theme there will be an information stand attended by our academics, promoting a variety of case studies. From student placements to collaborative research programmes there are many routes to explore developing a partnership. Come along and chat about your interests and find out how we can work together in the future.
Engaging with industry partners is second nature and crucial to our sustainable success as well as that of the Arts, Cultural, Creative, Heritage and Tourism sectors in Scotland. From providing teaching resources into the hundreds of schools across Scotland to shaping government policy on heritage preservation, we have an extremely diverse range of expertise that is available.
Working with industry partners ensures that our knowledge base reaches out to culture, society and the economy of Scotland, the UK and further afield. It also enables our industry partners to shape the College of Arts. We want your organisation to help us to produce the best possible calibre of graduate and to ensure that our research is relevant and applicable.
A variety of funding opportunities are at our disposal to facilitate partnership development activities between the College of Arts and non-academic organisations. Our Knowledge Exchange (KE) Team will be available on the day to help broker introductions at the event.
Reserve your place at Industry Day 2015.
To keep up with all Industry Day related developments follow us on Twitter on @GlasgowUniArts and sign up to our knowledge exchange distribution list.
---
---
If you wish to find out more about this article or about how you can progress your ideas (i) as an academic wishing to engage with a non-academic organisation or (ii) as a non-academic organisation interested in engaging with the academic knowledge base, please email the College of Arts KE Team.
<<Back to Reach 06