Reach 03 - BlogForever - but will your information be available forever?
---
Digital | Didseatach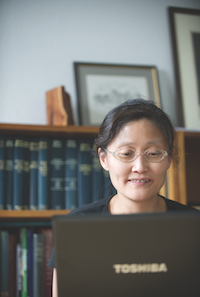 BlogForever is an international project involving twelve partners including ALTEC Software Development S.A., Aristotle University of Thessaloniki, CERN, the European Organization for Nuclear Research, CyberWatcher, Mokono GmbH, Phaistos Networks S.A., Software Research and Development and Consultancy Ltd., Turkey, Tero Research & Technology Consulting Ltd, TU Berlin, University of Glasgow, University of London Computer Centre and the University of Warwick. Working together, the partners have created best practice policies and infrastructures for archiving, managing, and disseminating blogs.
The result of this collaboration is an open blog preservation platform. "It can be used by memory institutions, researchers and universities, as well as communities of bloggers to preserve their blogs and ensure their authenticity, integrity, completeness, usability, and long- term accessibility as a valuable cultural, social, and intellectual resource," says Vangelis Banos from the Aristotle University in Thessaloniki, project leader of the BlogForever project.
Dr Yunhyong Kim, a researcher in the Humanities Advanced Technology and Information Institute (HATII) in the College of Arts, was invited to participate on the project because of the University of Glasgow's reputation for being involved in digital creation, digital preservation and information management projects.
Yunhyong is responsible for delivering the preservation and rights management strategies.
"Due to the nature of social media and its multiple authors, issues of rights can be extremely complex." Yunhyong's work also addresses problems of interoperability, making sure that the repository created by the project will work with existing and future blog archives.
Yunhyong explains that the project engages with the vast and ever growing volume of content online. For example: what information needs to be kept in order to preserve videos and images? At a time when everyone from individuals to universities to government institutions is expected to maintain a blog, there is a growing market for ensuring the long-term sustainability of blog content.
"The unique skills, expertise and ongoing work of Glasgow's research team in the fields of digital curation and preservation have been key factors for the success of this project," commented Vangelis.
This project does not aim to maintain blogs and keep them live. BlogForever represents efforts towards archiving specific posts or events that can be looked at later, perhaps as a source of information or as historical or cultural evidence. Yunhyong compares the potential utility of this resource to the letters of Shakespeare: "They are not the works of Shakespeare but they might provide some information in interpreting the literature of Shakespeare, his life, or life at the time of Shakespeare."