Engage with us
‌Engaging with us means developing longer-term relationships that benefit everyone involved
By working with us, you can achieve success as we help to develop your products and processes
If you want to inform policy at local, national or international levels – we can help you
With us, you can promote cultural exchange within and between communities
Together we can improve the health and wellbeing of our communities and environments
You can help create opportunities for our students and academics
There are several routes to engaging with the College of Arts including, but not limited to the following: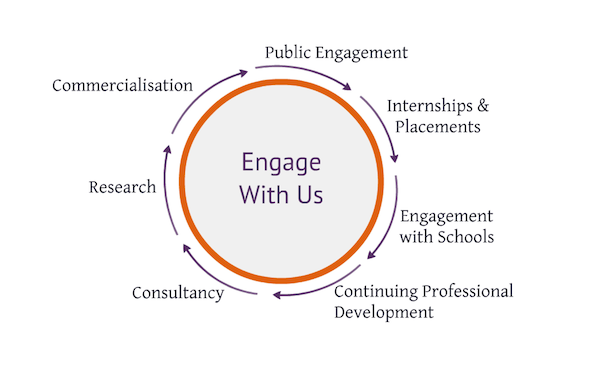 These types of engagement can broadly be defined in four categories as shown below: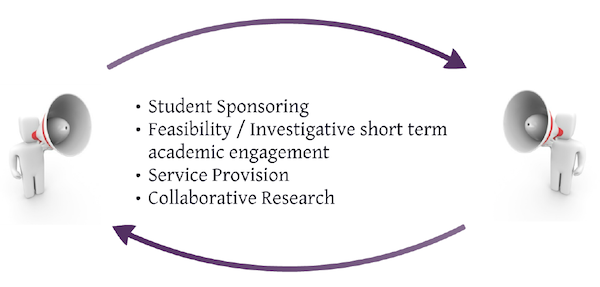 Student Sponsoring
Student placements/internships - modest stipend to student
Masters or PhD Scholarship - £5k-36k
Knowledge Transfer Partnership - approx £18k-50k
Feasibility / Investigative short time academic engagement
Innovation Voucher - up to £5k can be in-kind
Knowledge Exchange Fund - up to £30k can be in-kind
Service Provision
Consultancy
Continuing Professional Development
Contract Research
Collaborative Research
Many routes of funding are available. For collaborative research the most common sources of funding include the UK research councils (such as the Arts and Humanities Research Council, AHRC) and/or the EU (for example the Horizons 2020 fund).
---
To learn more about this project or to discuss developing a partnership with the College of Arts please contact Dr Fraser Rowan the College of Arts Business Development manager by email or phone (0141 330 3885).
<<< Industry Sector>
<<< Sign-up for Reach the College of Arts Industry Engagement Newslette>