Kay Mackenzie, International Student Mentor 2022-23
When I was beginning my fourth year as an undergraduate student studying History, I thought it would be nice to use the experience I had gained at Glasgow University to help someone who had recently arrived. As a home student myself I have always been impressed by those moving around the world to study and wanted to support whoever was brave enough to take on such a challenge to settle in! I was also excited to have the opportunity to get to know someone new and hopefully learn a little about another culture. The programme turned out even better than I could have expected, with my mentee, Alana, and I getting on amazingly well from the start. We always had something to talk and laugh about and it was wonderful to have such an opportunity to reach out and meet someone new. It really was no more effort than meeting any one of my other friends for dinner or coffee and although she returned home at Christmas, we still keep in touch. I would encourage anyone who is contemplating being a Student Mentor to grab hold of the opportunity. It doesn't matter if you're like me and don't have other languages or haven't lived abroad yourself – home students have a unique perspective and their knowledge of Scotland can be so helpful to their mentee! It is a wonderful chance to find a new friend, experience another culture and grow in your own confidence as you welcome someone to Glasgow.
Eva Poznikova - International Student Mentor - 2022-23
"I went into my fourth year at the University of Glasgow with the goal of trying things I had been hesitant about. One of those things was taking part in the International Mentor Programme. I looked at it as a big responsibility as well as helping someone settle and be their little piece of home away from home. I knew how lonely and sad it could get when moving to a different country on your own, so I made the first step and a mentee was assigned to me.
To my surprise, her name was Émeline and she was French which meant I could talk to her in her own language. I was a little worried if I could be the right person to help her with anything she might have needed, but since the first moment I met her, she was so lovely and kind. We sat in a café in the West End for hours and chatted about anything from Glasgow to uni to books all the way to how much we love eating. Every single meeting we had and any time spent with her did not feel like it was part of anything. We naturally clicked, went on some study dates, and complained about all the work we had due soon.
I would recommend taking part in the programme to anyone who wants to make someone else's experience at the University of Glasgow enjoyable, less lonely, and less stressful. Who knows, maybe you're one step away from finding your best friend and doing something you haven't tried before. I hope you do take that step!"
Katie Bonnyman - International Student Mentor 2022-23
This year I became an International Student Mentor as I wanted to try something new and there was no equivalent offered on my year abroad. I was paired with Anna and we instantly clicked and got on so well together! We met up for coffee and walks around campus when we were both getting settled into the new semester. Later on, we had a cultural exchange dinner, went to a ceilidh and even managed a trip to Edinburgh. The semester went by so fast but we have plans to meet up when I'm back in France.
I would definitely recommend mentoring to anyone at the university, no matter what year you're currently in. It only takes up a tiny fraction of your time but it can make a massive difference to a visiting student. Moving to a new country all by yourself can be a very daunting experience and having somebody there to answer questions, show you around and just to chat with is extremely useful and comforting. Although this is a great chance for language students to practice whilst also helping your mentee feel at home, you do not need to speak another language to participate. It is such a good way to meet people outwith your usual circle and I have met a friend for life through the programme!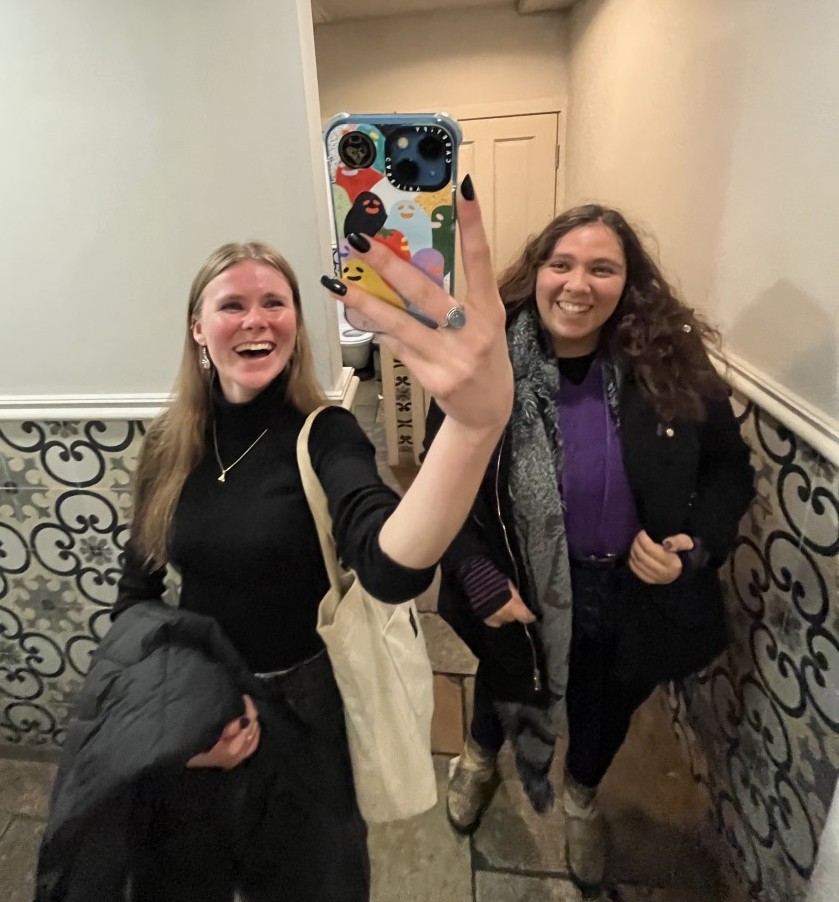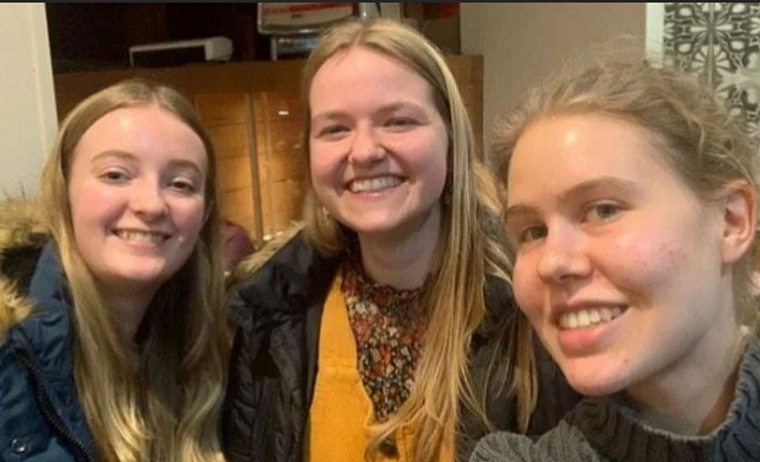 Brooke Hood - International Student Mentor - 2021-22
"I wanted to take part in the International Student Mentor Programme (ISMP) to help international students feel at home in Glasgow and be on hand for any questions they had about studying at our university as I relied on the help of people in the know whilst on both my year and semester abroad.
I would highly recommend the programme even during your Honours years, as it doesn't take up much time at all, and the time you do dedicate to it is enjoyable; it allows you to meet up with an international student and, in my case, practise the language you're studying with a native speaker.
I thoroughly enjoyed our coffee dates and mini campus tours, and have been able to build a friendship which has deepened my passion for the German language and taught me more about the country and my mentee's way of life.
Please do consider being a part of the ISMP because it is a win-win situation: it makes a huge difference to the international student's settling-in period and beyond, and it is a chance for us as language students to broaden our horizons and deepen our language knowledge. I think the smiles say it all!"
Kirsty Gilmour - International Student Mentor - 2021-22
"I have taken part in the international mentoring program for two years, being paired with three mentees. The program enables University of Glasgow students to meet individuals they perhaps wouldn't meet through their courses or in societies, whilst providing visiting students with a source of advice and support throughout their semester or year abroad. I enjoyed getting to know and forming friendships with each of my mentees through meeting for coffee or going to the cinema. I was able to share recommendations of my favourite places to go in Glasgow and other locations around Scotland whilst learning about my mentees' respective cultures. I remain in contact with all the mentees I have met and believe that the program is fulfilling, beneficial and enjoyable experience for both UofG students and visiting students."
Maria Mulvenna - International Student Mentor - 2021-2022
"I've really enjoyed being a CoA International Mentor.
Not only has it been rewarding to help students settle into Glasgow but learning things about Glasgow and the university from another perspective has been eye-opening. Everyone I have met and mentored through the programme has been so lovely and happy to meet up. It's been such a fun and positive experience meeting new people and becoming friends with students from all over the world.
I would definitely encourage other home students to become mentors ,as it's a really beneficial and enjoyable experience for everyone involved."
Lily - International Student Mentor - 2019-2020
"I had the privilege of becoming a College of Arts mentor to Linn in January 2020. She is a law student from Norway and I am an art history student from France. In our various meetings in Glasgow pubs, bars, and cafes, we joked about the unlikeliness of our matching. But the College of Arts international mentoring team knew better, they saw past our disciplines, instead linking our common interests. Thanks to this careful selection, Linn and I were able to develop a true friendship, which still makes me smile.
We shared intense socially-engaged conversations, debating wider problems in the world, as well as exchanging simple stories of our respective cultures and histories. Knowing Linn was certainly the unexpected social gift of my final semester at Glasgow University, for the genuine support network and learning platform our meeting created. I look forward to continuing to learn from her in years to come!"
Linn - International Visiting Student - 2019-2020
"Lily was the first person I met when I came to Glasgow, and I can't express how grateful I am for her being part of my amazing Glasgow experience. She was the one breaking my English barrier. I felt so nervous talking in a different language before I moved, but all the long conversations with Lily kind of just fixed the problem.
Growing that confidence really made me able to make the most of my stay in Glasgow. I'm gonna miss talking with someone about all the interesting topics we both care so much about. The fact that we have so much in common, still amazes me. I can't believe that someone actually matched us together! Getting to know Lily has given me a unique friendship, and I really look forward to all the conversations ahead of us."