UofG academic is one of six guest professors at a leading European initiative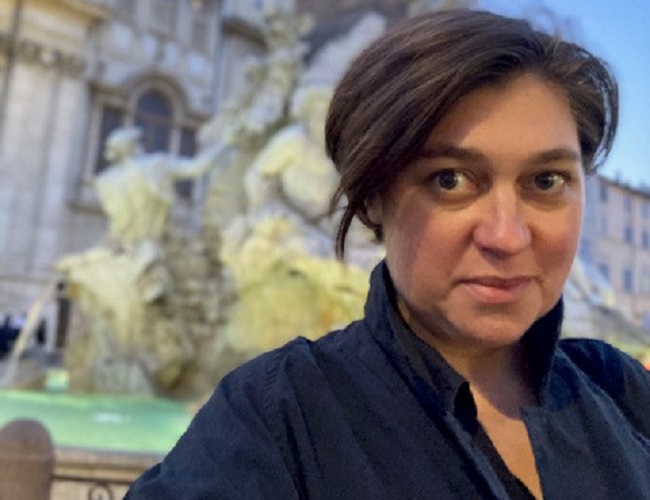 A leading European initiative for research in humanities and social science in artificial intelligence and autonomous systems is next year welcoming six guest professors, including one from the University of Glasgow.
The Wallenberg AI, Autonomous Systems and Software Program – Humanities and Society (WASP-HS) says the six guest professors – including UofG's Professor Sarah Cook – will strengthen the programme's vision of excellent interdisciplinary research both in Sweden and internationally.
WASP-HS has granted each guest professor and their research teams at the host university a maximum of 8.5 million Swedish kronor (approx. £684,000) which will fund, in addition to Professor Cook, two post-doctoral research positions and staff time for collaborators including a university museum curator.
Professor Sarah Cook, who is a Professor of Museum Studies in Information Studies at the School of Humanities | Sgoil nan Daonnachdan, and theme lead for Creative Economies and Cultural Transformations in the University's Advanced Research Centre, will be a guest professor at Umeå University working on a project entitled "Art and AI".
Professor Cook said: "I am thrilled to be joining the team at UmArts at Umeå University, an interdisciplinary Research Centre for Architecture, Design and the Arts in a cool city known for its cultural offerings. I will be working closely with the Bildmuseet, one of the most beautiful university museums in the world, to bring attention to how artists have consistently interrogated technical systems and made work using, and questioning, artificial intelligence. It is crucial that the humanities can inform the ethical development of, and shine a light on, new technologies that automate aspects of society in often invisible ways.
"Our planned programme of research will include the creation of new works of art and design, and public exhibitions of these ground-breaking works to foster discussion about the kinds of technologized futures we want to live in."
Professor Cook's connection with the prestigious Wallenberg-funded WASP-HS programme adds to the growing network of Artificial Intelligence research and teaching across the School of Humanities at Glasgow.
Professor Cook will be speaking at the "AI for Good?" Conference on the 27 October at Umeå University alongside WASP-HS program director and Responsible AI expert, Professor Virginia Dignum.
The guest professorship will start in January 2023 and run for five years.
---
First published: 13 October 2022