Academic and artistic minds honoured as RSE Fellows
The Royal Society of Edinburgh (RSE), Scotland's National Academy, has announced 80 new Fellows, two of whom are academics from the College of Arts.
The 80 new Fellows, from the arts, business, public service and civil society as well as academia from Scotland and beyond, will be joining the RSE's current Fellowship of around 1,700 Fellows, who are recognised as being some of the greatest thinkers, researchers and practitioners working in or with Scotland today.
In total, 10 academics from the University of Glasgow are among the new Fellows including two professors based in the College of Arts -
Professor Sir Anton Muscatelli, Principal and Vice-Chancellor, University of Glasgow, said: "I am delighted that so many of my colleagues across the University of Glasgow have been made Fellows of the Royal Society of Edinburgh.
"These elections represent deserved recognition for their excellent contributions and work across a wide range of disciplines. On behalf of everyone at the University of Glasgow, I would like to congratulate all 10 of our new RSE Fellows."
Professor Stephen Driscoll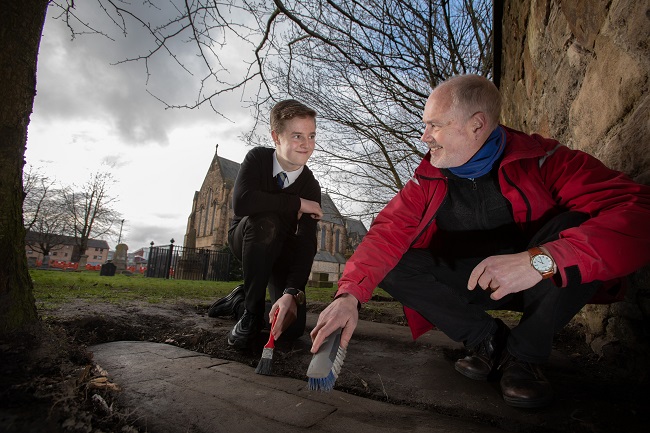 Professor Stephen Driscoll, Professor of Historical Archaeology at the University of Glasgow, said: " I am greatly honoured to be selected as a Fellow of the Royal Society of Edinburgh. I look forward to contributing to the important work of the Scotland's national academy and to represent the interests of the archaeology community and partner organisations within the RSE."
Professor Driscoll is a a leading archaeologist of Scotland's historic period. He has excavated nationally significant sites dating from Roman times to the present and his excavation monographs are benchmarks for the publication of medieval sites such as Edinburgh Castle and Glasgow Cathedral. His particular expertise lies in the formative early medieval period (AD 400-1100). Most recently he and colleagues published a major study on the Pictish royal Centre at Forteviot. For nearly three decades he has conducted fieldwork at Govan, power centre of the kings of Strathclyde and supported the repurposing of the old church. Collectively these archaeological investigations represent a career-long effort to transform our understanding of the developments underpinning medieval Scotland by exploring the materiality of its key social institutions – church, monarchy, law and state. Beyond Professor Driscoll's contribution to medieval archaeology, he has worked to inform and influence policy for the benefit of both the discipline and the public, most notably as inaugural Chair of the Scottish Strategic Archaeology Committee (2013-19).
Professor Roibeard Ó Maolalaigh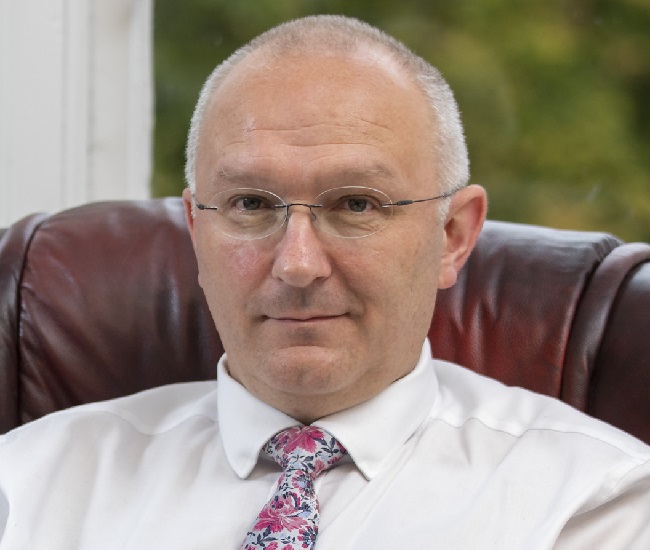 Professor Roibeard ('Robby') Ó Maolalaigh, Vice-Principal and Head of College, and Professor of Gaelic at the University of Glasgow, said: "It is a real honour to be elected as a Fellow to the Royal Society of Edinburgh and gratifying to see Celtic and Gaelic research recognised in this way. It is humbling to join the fellowship of the RSE, which has over its history included major figures in the Gaelic world such the renowned Gaelic scholar, the Rev. Dr John Stuart of Luss, a founder member of the Society in 1783. I am delighted to be joining colleagues from the College of Arts and across the University of Glasgow in this collaborative fellowship.
"As Scotland's national academy, the RSE recognises and brings together a diverse range of experience and expertise from arts and humanities to business and the public sector. I look forward very much to the opportunities this Fellowship will open up to work collectively and collaboratively across academia and industry in Scotland."
Professor Ó Maolalaigh has expertise in the Gaelic languages across all historical periods down to the present day. His published works engage with the major areas of Gaelic linguistics. He has a particular interest in the historical development of the Gaelic languages and their emergence in modern forms. His research includes linguistic variation, Gaelic dialectology, corpus linguistics, lexicology, onomastics and Gaelic manuscript collections of the modern period. He has developed a range of externally funded pioneering initiatives, which include digital humanities resources to transform advanced research and learning in Celtic and Gaelic Studies, many of which are of direct relevance to language policy in Scotland.
New RSE Fellows 2022
This year's cohort represents the diversity of expertise within Scotland and the UK, with academics, leaders from business, Scotland's tech sector, the legal sector and arts and culture industries being inducted to the Fellowship.
With a more diverse Fellowship, the RSE hopes to make even more of an impact across its policy, research and engagement work which seeks to address the key contemporary issues of the day.
Professor Sir John Ball, President of the Royal Society of Edinburgh, said: "It is a privilege to be able to welcome our new Fellows, and we are inspired by the breadth of talent and experience in our Fellowship. Every single individual elected this year has shown exceptional levels of expertise and insight in their chosen field, and their input helps RSE effect real and lasting change in Scotland's society.
"We look forward to working with our diverse Fellowship who provide a crucial link between the world of academic research and practice with government, business and civil society".
Other new RSE Fellows for 2022 include Dr Sabir Zazai, chief executive at the Scottish Refugee Council since September 2017, who was conferred with an Honorary Doctorate from the University of Glasgow for services and Dr Adele Patrick Creative Development Manager, Glasgow Women's Library.
Dr Annie Lennox, Chancellor of Glasgow Caledonian University and award-winning Scottish singer, songwriter and activist, has received an Honorary Fellowship while Mr Chirikure Chirikure, Director, International Literature Festival, Harare; Litfest, was given a Corresponding Fellowship.
---
The RSE, using the expertise of its Fellows, creates a unique impact by:
Inspiring and supporting talent through a wide-ranging programme of research grants and awards.
Engaging the public across Scotland on key contemporary issues through its outreach programme RSE@ and a wide-ranging programme of public events.
Providing impartial advice and expertise to inform policy and practice through in-depth examination of major issues and providing expert comment on topical matters.
Promoting Scotland's interests overseas through building relationships with sister academies across the world and facilitating research collaborations.
First published: 22 March 2022