Kelvin Hall
Kelvin Hall is an iconic building in Glasgow's West End. In 2016 the building was reopened in a partnership between Glasgow Life, Glasgow Museums, National Library of Scotland and the University of Glasgow.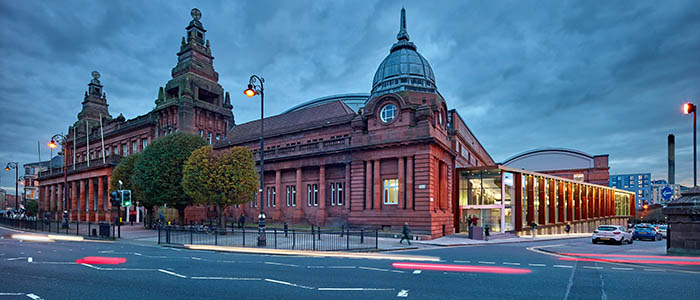 Students and researchers have access to the following collections and archives at Kelvin Hall:
The Hunterian Collections, one of the world's finest university collections, including art, ethnographic, scientific, archaeological, numismatic and anatomical artefacts
Digital collections of the National Library of Scotland
National Library of Scotland's Moving Image Archive
400,000 objects from Glasgow Museums collections
Facilities
The Hunterian Collections Study Centre
Over one million objects from the University's Hunterian collections were moved to Kelvin Hall. The Collections Study Centre at Kelvin Hall includes:
A central collections depot
Object study rooms
Teaching labs
Conservation and digitisation studios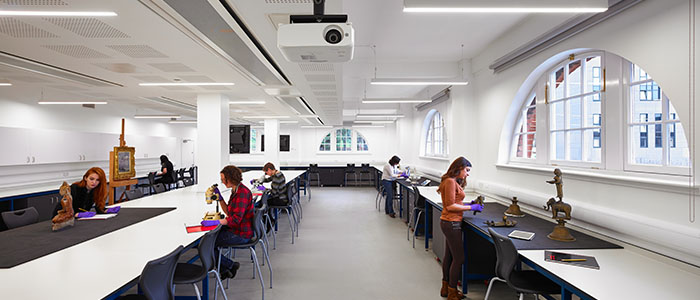 The Centre operates as an Object Laboratory, in which museum collections and objects are selected and delivered into purpose-designed teaching and study spaces according to academic, educational or curatorial training purposes.
Conference suite
Lecture theatre, seats 100 with 58 movable seats
Cinema, with surround sound, 3D video projector
Two seminar rooms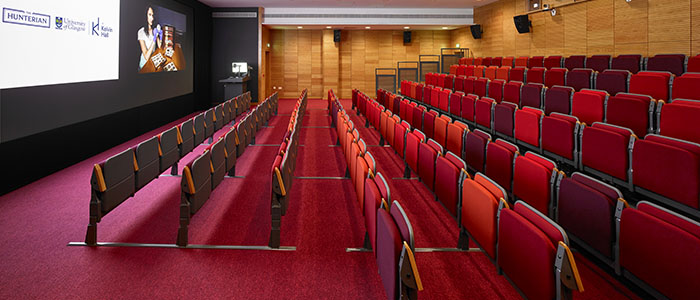 Study space
University of Glasgow postgraduate students on relevant courses can work in the Hunterian Reading Room. To access the Reading Room, contact Ruth Fletcher with the following information:
Date and length of time required
If you'd prefer to use a desktop PC or laptop
Purpose /subject of research
The National Library of Scotland | Moving Image Archive
The Library's Moving Image Archive has moved to this new location to offer easier access to thousands of films and videos capturing over 100 years of Scotland's history.
This also provides the opportunity to engage with extensive digital resources that are held within the Library's world class collections. The interactive space offers you a unique experience to explore films, maps, books and manuscripts in electronic format.