Tuesday 14th May
Doors open 6pm (6:30pm start)
Drygate Brewery, Glasgow, G4 0UT
Early bird ticket: £5.00/per person (usually £10.00)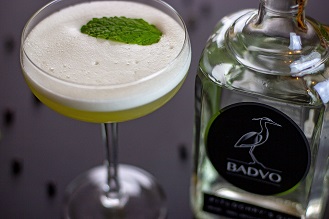 Sound Tracks Live!
The Sound Tracks Podcast is going live at Drygate Brewery – and you can be front row!
For their first ever recording in front of a live audience, join hosts Kez and Rosie as chat to UofG arts graduate turned distilling entrepreneur Helen Stewart, and introduce you to the University of Glasgow's first ever gin.
Helen will share her entrepreneurial journey, from renovating her family's farm to fit the distillery, to developing her gin product range and launching in a competitive market. Helen's insights from the Scottish food and drink industry are not to be missed!
Plus!
Before the excitement of the recording you'll get a bonus chance to be inspired by previous Sound Tracks guests in our exclusive Talk shops. These 20 minute informal sessions will give you a chance to hear directly from two Sound Tracks guests:
Amal Azzudin – How to manage your mental health in your career
Kian Golzari – How to use social media to boost your brand
Event Details:
18:00 Doors Open (Welcome Drinks & Canapes will be served)
18:30 Talk shops (These will take place in the drinks reception area so you can enjoy whilst having a drink & canape!)
18:50 Get ready for the recording! Time to use the restrooms and take your seat for the live recording. Your exclusive Gin cocktail will be provided on your way into the recording and a bottle of water will also provided under your seat, plus you'll get your first look at the exclusive goodie bag (which includes gin marmalade!). Please note that due to the live nature of this event that you will have to remain seated during the recording.
19:15 Interview/ recording begins
20:00 Podcast recording ends and a chance to network. Please note the bar will be open should you wish to purchase any further drinks.
20:30 Event concludes
Tuesday 14th May
Doors open 6pm (6:30pm start)
Drygate Brewery, Glasgow, G4 0UT
Early bird ticket: £5.00/per person (usually £10.00)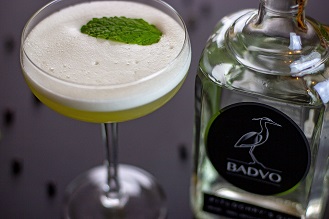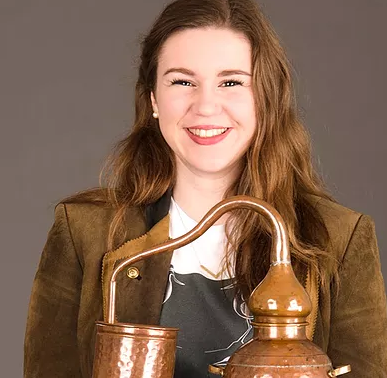 Helen Stewart, Founder and Distiller, Badvo Gin
Helen Stewart (MA English Language/English Literature 2017) is a farmer, forager, distiller and founder at Badvo Distillery, Pitlochry. Helen has regenerated the farm her family have run for over 400 years by producing a completely home-grown Scottish Gin. Foraging for botanicals on the farm was an innovative way to utilise the land and carry on the family name and tradition of producing Scottish food, and now drink. With big plans for expansion, including distilling the University of Glasgow's very own gin, Helen's journey as a young entrepreneur is ginspirational!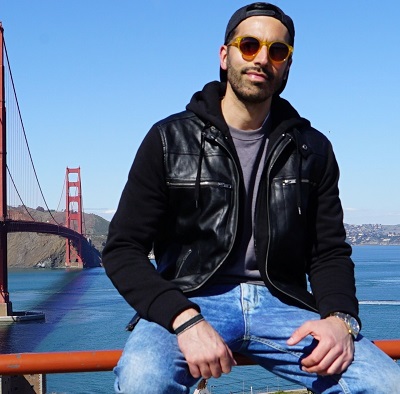 Kian Golzari, Product Developer and Entrepreneur
Kian Golzari (MA Business Management 2010) has personally sourced and manufactured over 2,500 products for brands such as Tesco, Panasonic, United Nations, Google and more! So his insight into business as a product developer and entrepreneur is not to be missed! Today, Kian is in business with Lebron James and Neymar as a Partner in Active Dreamers - a connection made during his year studying abroad in Miami. And now he's on yet another adventure, launching an innovative new travel brand, Veltra.
Sound Tracks Live Talkshop session: How to use social media to boost your brand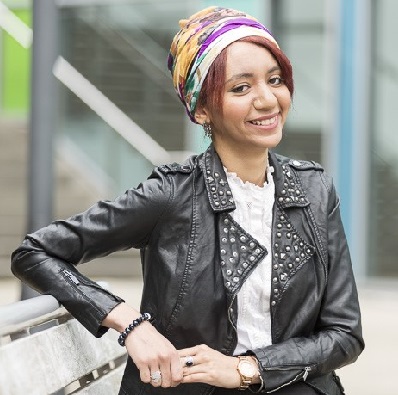 Amal Azzudin, Equality and Human Rights Officer (Refugees), Mental Health Foundation
Amal Azzudin (BA Community Development 2011 and MSc Human Rights and International Politics 2014) is a Human Rights campaigner and Social Justice Activist now working for the Mental Health Foundation and as an ambassador for the Scottish Refugee Council. Amal's passion for human rights and social justice began when she rose to fame as one of the Glasgow Girls in 2005 after campaigning against dawn raids, and the detention and deportation of asylum seekers in Glasgow.
Sound Tracks Live Talkshop session: How to manage your mental health in your career