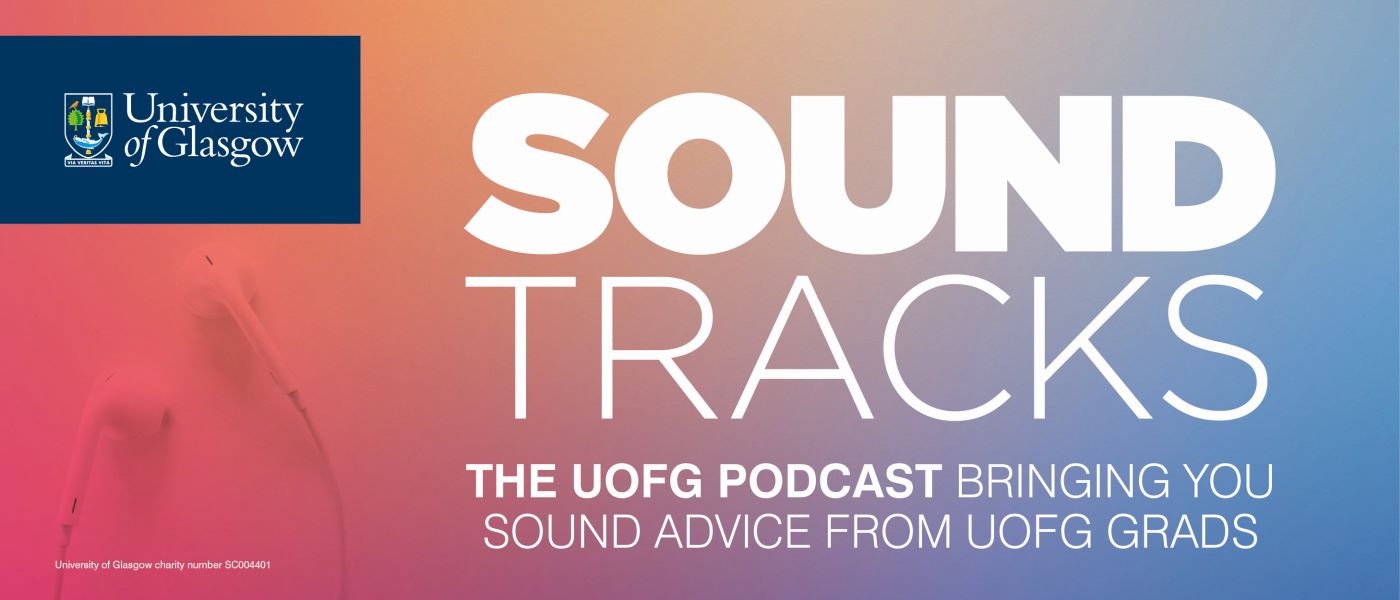 Get industry insights, honest advice and top tips from the Sound Tracks podcast.
#UofGSoundTracks Seasons 1 - 4 live now!
Sound Tracks is the fortnightly UofG podcast that's jam-packed with sound advice from World Changing University of Glasgow grads to help keep your career on track. Join hosts Kezia and Rosie as they track down awesome alumni all over the world to share their career journey. From side hustles and social enterprises to surviving freelance and big city living around the globe - our alumni guests will share their career highs, lows and everything in between! In each episode you'll get the inside track with industry insights, practical ideas and honest advice.
This is the must-have soundtrack to your World Changing career journey.
Richard Gadd
The writer, comedian and actor who isn't afraid of hard graft and taking a gamble
On Turning your Great Idea into a World-Class Business
With Darina Garland, CXO & Co-Founder of Ooni Pizza Ovens
Liberty Vittert
The statistician who's cooked up a career as an academic, TV chef, author and political commentator
For more information, or to request a transcript email alumni-student-network@glasgow.ac.uk