Psychology
More about Us
Teaching Excellence
Teaching across the subject of Psychology is focused on providing excellent support of student learning, and motivating students to actively engage with their learning, in order to ultimately promote student success. Student success includes both an in-depth knowledge of Psychology, and also the development of key skills that are crucial to academic development and are transferable to the workplace. In order to facilitate this, the teaching and student support mechanisms that are offered are constantly being developed, improved and augmented, in relation to published literature on teaching and support of learning, and with the help of external funding where appropriate.

The subject is committed to offering teaching and student support that is of the highest quality, and this has been recognised both by students and by accrediting organisations - in the most recent National Student Survey (2008) the department was ranked 4th of all UK Psychology Departments and the highest in Scotland; and the department achieved the overall rating of "excellent" (the highest rating) in the last TQA.

Some recent developments in teaching and student support include the following:
Peer feedback (reciprocal peer critiquing) (Levels 3 and 4)
Statistical Understanding Made Simple (SUMS) (Levels 1 and 2)
Applying the principles of perception to everyday experiences: A night out on the town (Level 2)
Development of the beSoTLed resource to support academics in their application of scholarly methods to their teaching practice and support of learning
PALPeer Assisted Learning
Engagement of students in learning and teaching initiatives
Research Excellence
Research across the subject of Psychology attempts to advance our understanding of behaviour and the underlying mental processes and brain functions at multiple levels of analysis. This effort entails the integration of diverse approaches and paradigms from experimental psychology, cognitive science and the cognitive neurosciences. We are committed to producing basic and applied research of the highest quality with a focus on three main areas: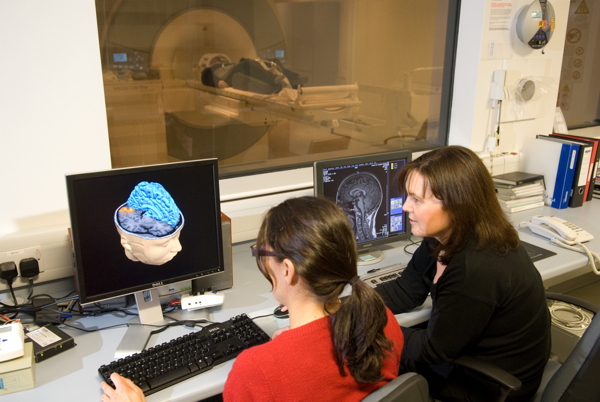 One main area of focus is an interdisciplinary effort to advance the understanding of the complex relationship between the brain, cognition and behaviour. This brings together researchers with an interest in cognitive neuroscience, functional neuroimaging, neuropsychology and computational modelling. The Centre for Cognitive Neuroscience (CCNi) aims to develop new methods for understanding brain mechanisms, and to train interdisciplinary scientists in the use of those methods and techniques. The main research strength of CCNi lies in the application of non-invasive multimodal brain imaging using fMRI, MEG, TMS and EEG. These techniques are used together with sophisticated analysis methods (some of which are developed in our Centre) to study the functioning of the human brain with a particular focus on the dynamics of visual perception (particularly faces) and attention, the functional role of brain oscillations, interactions in brain networks, auditory processing (particularly voices) and predictive coding.

Another area of focus is the new science of social interactions, a science that blends behavioural, computational and neuroimaging techniques to investigate human social function, communication and cooperation. Our research examines a range of mechanisms that underlie social interaction: from gestures and expressive signals, from the face, voice and body to language-based communication. We have special interest in how such local interactions affect the dynamics and structure of larger scale social networks.
Facilities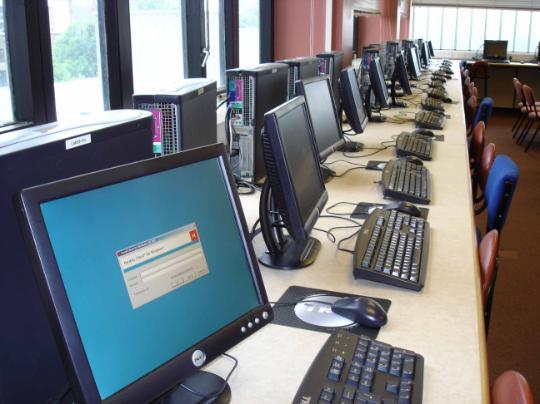 Recording behavioural activity
We use a variety of specialised equipment for capturing the behavioural activity of participants in experiments. This can be either for generating experimental stimuli, or for recording behavioural responses in the laboratory setting.

Recording the body
We use a dedicated Motion Capture Suite comprising 12 F40 Vicon Cameras for recording precise 3D body movements.

Recording the face
A Dimensional Imaging 4D capture system is used to capture 3D facial animation sequences using passive stereo photogrammetry.

Recording the eyes
Eye movements can be followed remotely using our SR Research EyeLink 2000 Desktop System.
Recording neural activity
The CCNi houses state-of-the-art imaging equipment for measuring brain activity. Facilities include dedicated fMRI, MEG, EEG, and TMS systems.

fMRI lab:
- 3 Tesla Tim Trio Siemens scanner
- Nordic Neuro Lab System (NNL) stimulus presentation and eye tracking system.

MEG lab:
- 4D-Neuroimaging Magnes 3600 WH (248 sensors) MEG system
- Optotrak Certus motion capture system
- Applied Science Laboratories (ASL) LRO-6 eye tracking system
- Digital Projection dVision 1080p Projector

EEG lab:
- Biosemi Active 2 (128-channel) EEG system

TMS lab:
- Magstim Bistim Module
- Magstim Super rapid2
- Frameless stereotaxy system (Neuronaviagor): Brainsight
- TMS- and fMRI-compatible EEG amplifier: 64 channel BrainVision BrainAmp MR plus
- EMG amplifier: Cambridge Electronics Design 1401 data acquisition system and 1902 amplifiers
Indicators of Esteem
Psychologists at the University of Glasgow maintain a global reputation for excellence. The following indicators of esteem convey the breadth of this accomplishment.

- Numerous international awards and prizes for outstanding research achievement.
- Many plenary lectures at prestigious scientific meetings throughout the world.
- Editorial positions at leading international journals in the field, including Psychological Science, Journal of Experimental Psychology: General, and Cognition.
- Chairs on various advisory boards.

Some examples from our Staff include:

Professor Colin Espie was a Clinical Psychology Adviser to the Chief Medical Officer of Scottish Government Health Department from 2007-2010, and is a Deputy Editor at the Journal of Sleep Research, as well as an Associate Editor SLEEP (American Academy Sleep Medicine).

Professor Simon Garrod has an appointment to the University of Australia as part of their distinguished visiting scholar program, is an external member of the appointments committee for the Director of Max Plank Institute in Psycholinguistics, Nijmegen, sits on the ESRC research grants college of assessors, and is an Editorial board member for a number of journals, including: Cognition, Cognitive Science, Journal of Memory and Language, Frontiers in Language Sciences, Language and Cognitive Processes

Professor Joachim Gross was awarded a Senior fellowship from the University of Konstanz, Germany, won the Sam Williamson Prize (International conference for Biomagnetism 2010), has recently been invited to join editorial board of a new journal 'Brain connectivity' as well as the International Scientific Program Committee for Biomag 2012. In addition, he is Co-chair of educational session at HBM international conference (2010 & 2011), and presented a Keynote lecture at MEG UK meeting