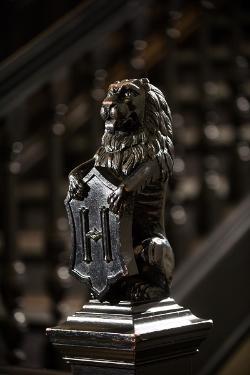 The Hepburn House Lion, No. 7 University Gardens
Research areas and Initiatives in Scottish Literature
Medieval and renaissance studies, including: 14th to 17th century literature; manuscript studies, early print culture and the history of the book.
Eighteenth and nineteenth century studies, including the Scottish Enlightenment, poetry in Scots and English, Robert Fergusson, Robert Burns, Walter Scott, James Hogg and Scottish Romanticism.
Twentieth Century Scottish Literature, including Hugh MacDiarmid and the Scottish Renaissance, James Bridie, Modern Scottish Poetry, Muriel Spark.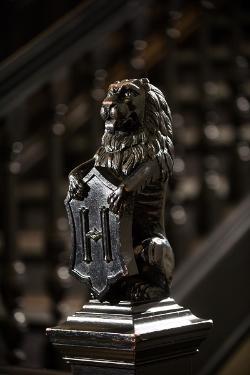 The Hepburn House Lion, No. 7 University Gardens