MSc Filmmaking & Media Arts testimonials
Find out what our students think about their experience of studying Filmmaking & Media Arts at University of Glasgow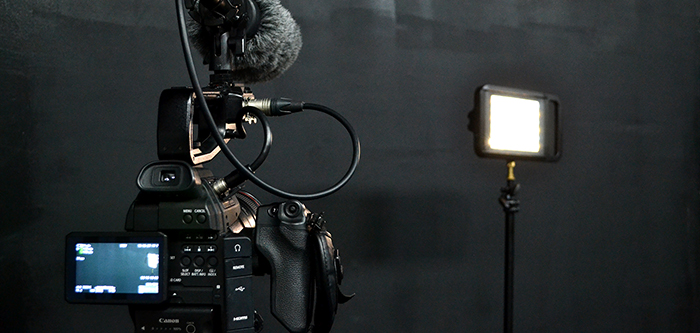 Alison Broadhurst
"The MSc Filmmaking and Media Arts program is a great way to get a taste for low budget experimental filmmaking. The course focuses heavily on the practical aspects of filmmaking while offering a variety of additional courses that complement the core options. In this course you will learn how to create your own film or media art piece, taking it from pitch to the final screening of your work. The course benefits from a mix of lectures, workshops and guest lecturers. I really enjoyed the variety of teaching methods, from screenings in the cinema to practical workshops and discussions. Additionally, I found the lecturers extremely helpful and were more than happy to adapt lessons and include specific workshops."
Max Breakenridge
"My experience on the MSc Filmmaking & Media Arts programme was one of experimentation, reevaluation and discovery. I was encouraged to keep an open mind, to experiment, and to remain open to alternative viewpoints, all while staying true to the essence of a project. The open and self-directed nature of the course I found to be a uniquely challenging yet rewarding experience. I was given the space and freedom to create, experiment, fail, and challenge my own practice and ideas. Reflecting and expanding upon this freeform process was a central concern in the development of my research project. Constant reevaluation of theory, practical output, and experimentation was required to fully interrogate my work and gain a deeper insight into my project, and my own practice, as a whole."
Emily Ellis
"If you are looking for a strictly technical, narrowly focused film program, the MSc Filmmaking & Media Arts might not be the best choice for you. But if you are interested in developing an independent practice located at the intersection of creative filmmaking and academic study, this is the right course. During my time in the programme, I was taught the comprehensive basics of film study & practice while also being granted the freedom to explore the things that interested me and were relevant to my personal practice and its aims. Of course, you aren't going to become a polished professional in only 12 months of study, and it is unreasonable to expect that. Instead of leaving the program an expert in the field (impossible, I'm 23), I felt that I had been handed a qualification and a well-curated toolbox that I'll be growing into and making use of for quite some time, and I am very satisfied with that."