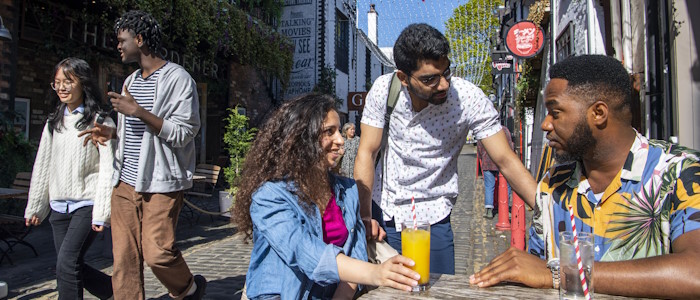 Becoming an Undergraduate Mentor
Undergraduate mentors play a key part on our widening participation programmes. This is a great part-time, flexible role that looks great on your CV and can fit easily around your studies and other commitments.
Becoming an undergraduate mentor will not only allow you to help other students with their transition into higher education but also give you the opportunity to develop the following transversal skills (attributes, behaviours and skills that can be used in a range of contexts):
Attention to detail (Skill)
Communication skills (Skill)
Effective learner (Attribute / Skill)
Problem solving (Skill)
Responsible (Attribute / Skill)
Teamwork (Behaviour / Attribute / Skill)
Working flexibly (Behaviour / Skill)
Resilience (Attribute / Behaviour / Skill)
If you took part in one of our widening participation programme, we will contact you asking you if you would like to become an undergraduate mentor.
For more information please contact us directly.