Events profile: The Burn, Glenesk
Issued: Fri, 01 Nov 2019 16:04:00 GMT
Over the past two years, the Principia team have worked to revamp the events programme offered to our students. Central to that has become the residential weekend trip, allowing students to spend some time together outside Glasgow and the academic environment.
Core to that weekend is The Burn, a fabulous Georgian mansion house, which provides the accommodation for the group. Nestled in picturesque Glenesk, the oldest part of The Burn was built between 1791 and 1796 by Lord Adam Gordon, a son of the 2nd Duke of Gordon. It was situated in more than a thousand acres of land consisting of gardens, farmland and forested banks along the River Esk.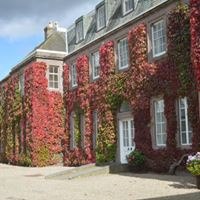 The estate passed through various hands until the 1920s when it was bought by Herbert Russell. Parts of the house were extended and remodelled, and modern conveniences such as central heating and electricity were introduced.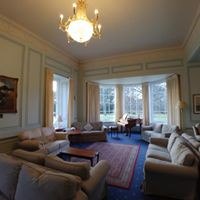 Following the tragic death of his son in WWII, Russell and his family never returned to The Burn. Instead, the house, along with nearly 200 acres of land, was endowed as a gift to be used as a retreat for young people and academic groups.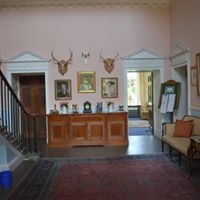 The Burn has been hugely popular with the Principia students. Comfortable shared rooms, plenty of delicious food and a range of activities provide an ideal base for our overnight stay. The impressive settings, including spectacular walks along the banks of the River Esk were wonderfully captured by Isabella Barbera, 2019 Semester 2 student from the University of Vermont, with her drone - (see below).
In fact, the only complaint we ever seem to get from the students is that we don't spend enough time at The Burn to allow them to see and do everything they would like. That might change in the future…
---