Adam Smith Class Prize winners
Issued: Fri, 01 Nov 2019 15:58:00 GMT
All students who come to Glasgow as part of the Principia Consortium are required to take an inter-disciplinary class in the Scottish Enlightenment. Each semester a prize is awarded for the best student in the class. The prize is recorded on their academic record and they also receive £100.
We are delighted to announce that the winners for the 2018/19 academic session are Evelyn Tackett from Centre College (Semester 1) and Rebecca Grant from University of Vermont (Semester 2).
Rebecca is pictured with the statue of David Hume in Edinburgh, appropriately enough as he was the subject of her prize-winning essay.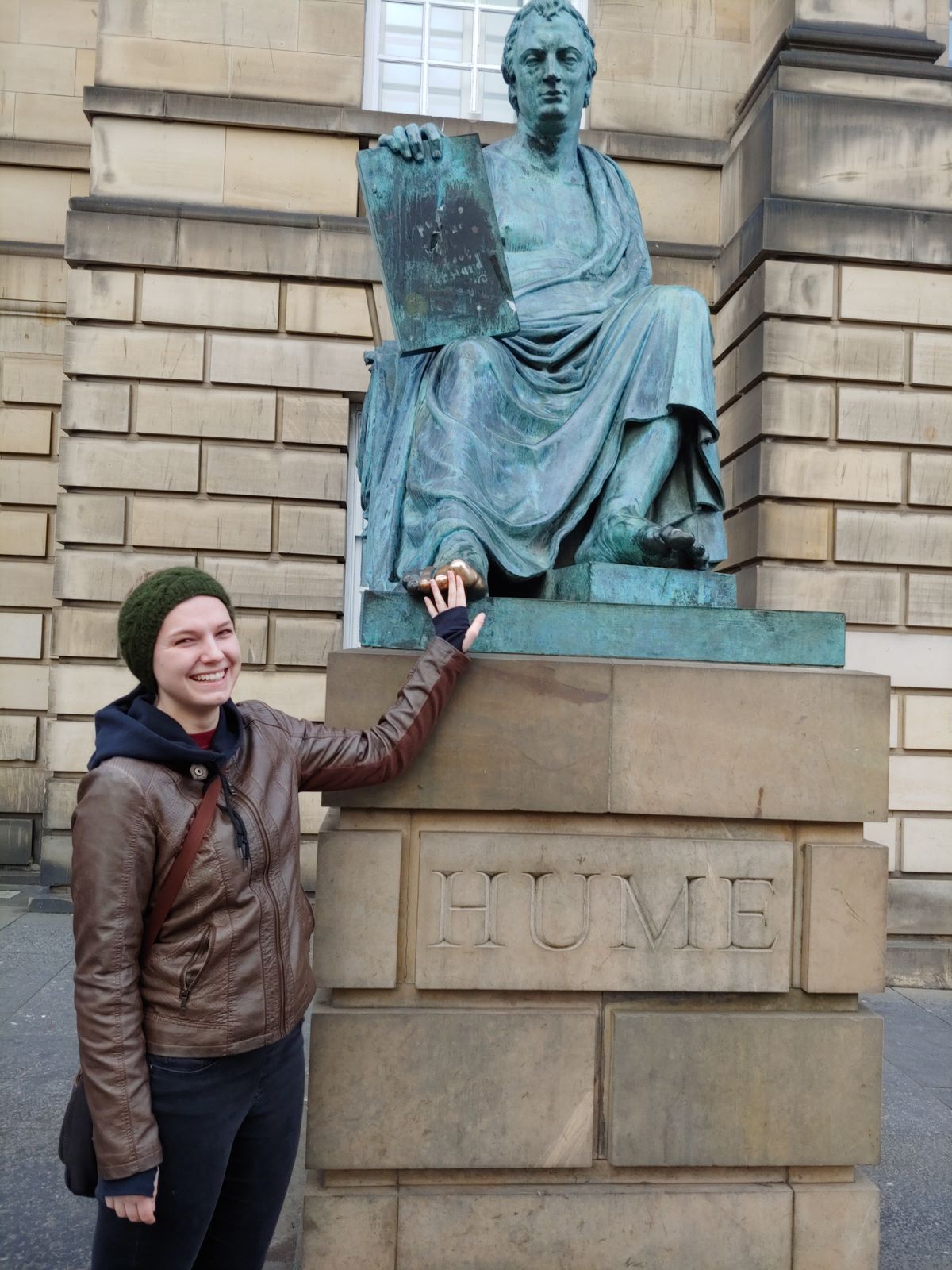 ---