Eating Your Way Through Glasgow by Calen Smith
Issued: Mon, 08 Oct 2018 10:27:00 BST
‌‌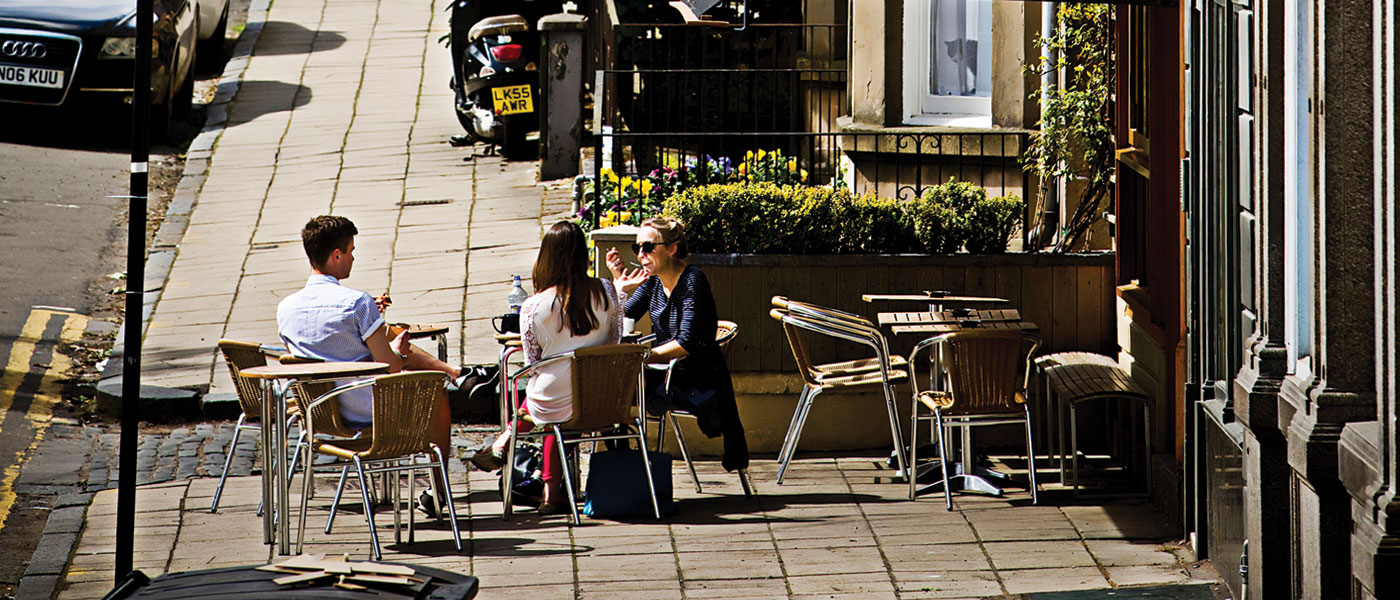 No matter where you are coming from in the world Glasgow has a variety of unique and delicious cuisine that is sure to provide everything you are craving. Near the university, there are two staple restaurants that my friends and I could not get enough of. Paesano pizzeria, located on Great Western Road, was a favourite of all study abroad students. With vegan, vegetarian, and meat options there is something for everyone. Pizza's start as low as £5 [around $6.50] and come out within minutes as their handmade ingredients are cooked at 500 Celsius.
If you are looking for something to fill your junk food craving, Bread Meats Bread, also on Great Western Road, is sure to please. With tasty burgers, sausages, and chicken sandwiches (and amazing vegan chicken sandwiches) Bread Meats Bread puts lots of creative twists on burger staples. Don't forget to get one of their boozy milkshakes when you go too!
On the faster side, Glasgow is covered in Fish and Chip shops, or 'chippies', serving fish, chips, pizza, kebab, falafel and many other fast foods late into the night. Chippies are perfect for your late-night hungers after a night out.
Near the university on Byres road is Nardini's ice cream shop with some of the top-ranked ice cream in Scotland. Originally opened in Largs Scotland (which is worth a trip to visit) Nardini's offers dozens of amazing flavours to take away or sit in.
If you are like me and can't do work at home you can benefit from the coffee and tea shops close to the University too. Offshore, down from the university on Gibson Street, offers £5 sandwich lunch deals, Wi-Fi, and lots of traditional coffee shop fair. With lots of couches and comfy armchairs, it's a great place to meet with friends or study. Tchai-Ovna, a quiet tea shop, in the back of a quaint alley next to a used bookstore, is as quirky as it sounds. Tchai-Ovna has a tea and chai menu that seems to go on for days and it comes by the pot so there is plenty to share.
No study abroad experience in Glasgow would be complete without nights out. Whether you are a drinker or not it is a necessary component of the Scottish experience to spend a few nights at the pub. Ashton Lane in Glasgow has a variety of options with Vodka Wodka for cocktails, Innis and Gunn for beer, and Jinty McGuinty's, an Irish pub with live music every night. Not far from Ashton Lane is Hillhead Book Club, a hipster-esque bar serving up cocktails in gramophones. If you want a bar that specializes in whisky (no 'e') you can't go wrong with Dram, which is located on Woodlands Road about halfway between the university and downtown, a perfect stop on your way to the clubs.
Time spent in Glasgow would be incomplete if you didn't eat your way across the town. A city of diverse tastes, Glasgow has something to offer everyone no matter your dietary restrictions or taste preferences. Though fish and chips, as well as traditional pub fare, are a necessary part of a trip to Scotland it is not all that Scotland has to offer.
---