Partner Profile - Christopher Newport University, Virginia
Issued: Fri, 28 Jul 2017 14:25:00 BST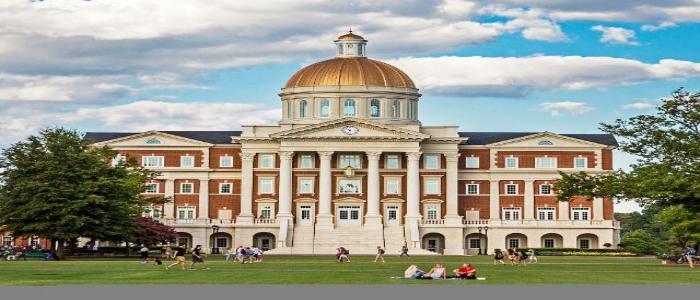 A four-year public university in Newport News, Virginia, Christopher Newport University enrolls 5,000 students in rigorous academic programs in the liberal arts and sciences. CNU includes the College of Arts and Humanities, the College of Natural and Behavioral Sciences, the College of Social Sciences, and the Luter School of Business. It offers great teaching and small class sizes with an emphasis on leadership, civic engagement and honor. Christopher Newport is not a place for spectators. The academics are demanding, and students are expected to actively engage both inside and outside the classroom.

At CNU we encourage all students to engage in what we call the Four Pillars of the out-of-classroom experience: study abroad, undergraduate research, service and community engagement, and internships. As the Study Abroad Office was growing its offerings, the Honors program joined the Principia Consortium in 2011. After several successful semesters with the program, CNU and the University of Glasgow developed a faculty-led semester program, in which twenty CNU students spend a full semester at the University of Glasgow, taking a variety of courses fulfilling major and minor requirements. The Honor students continue to participate in the Principia as a part of the new program. This year, CNU will have students attending the fall and spring semesters as well as participating in the summer school. This program has become a favorite of many students as it is known on campus as an academically rigorous program with opportunities for cultural enrichment within the local community and through travel throughout the UK and Europe.

Christopher Newport's success at creating an incomparable environment for academic and student life has received top recognition from U.S. News & World Report. The magazine named CNU as one of America's "up-and-coming schools" – those that have made "the most promising and innovative changes in the areas of academics, faculty, student life, campus and facilities."

Led by former U.S. Senator Paul Trible, CNU has more than doubled the size of the freshman class, increased the SAT average by more than 200 points, dramatically enhanced the number of faculty and seen applications increase by more than 700 percent.

Christopher Newport also has built a spectacularly beautiful campus with world-class facilities. These include dazzling residential halls, cutting-edge academic buildings, The Freeman Sports and Convocation Center, the impressive David Student Union, and the stunning Ferguson Center for the Arts. The intellectual center of campus, the Paul and Rosemary Trible Library features state-of-the-art media, writing and technology centers, and a 14-story windowed tower and gleaming dome in the heart of campus.
---