Partner Profile - Berry College, Georgia
Issued: Tue, 13 Dec 2016 09:00:00 GMT
Each edition, we offer a profile of one of the US institutions from the Principia Consortium. This month, our guest contributor is Lara Whelan, honors program director of Berry College, who were one of the founding partners of the Consortium.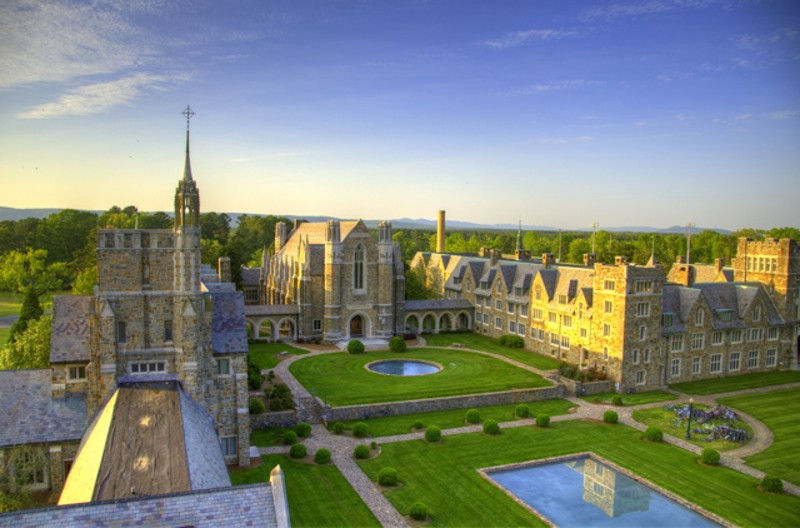 Founded by philanthropist Martha Berry in 1902 as an industrial school for impoverished mountain children, today Berry College is a small, private, comprehensive liberal arts college located on 27,000 acres in the North Georgia foothills of the Appalachians. While Berry is one of Principia's founding member institutions, the Principia Consortium is truly the brainchild of Dr. Michael Cooley, Professor Emeritus of English, Rhetoric and Writing and former director of the Honors Program at Berry College. Dr. Cooley took on the direction of the Honors Program at a time when it had, in some ways, lost its direction and identity, and he re-imagined it as a prestigious curriculum-within-a-curriculum where high-achieving students at an already selective institution would be offered enrichment opportunities through innovative and unique courses, engaged and demanding faculty, and study abroad opportunities that would challenge them in ways they might not find in other study abroad programs. The focus was consistently on interdisciplinary perspectives and a focus on the big ideas that form the foundation of human cultures. The partnership that he initiated with the University of Glasgow gave Dr. Cooley the means by which to offer the kind of academic and co-curricular experience he was looking for, and the Consortium created a cohort of students from across the nation who would thrive on what was offered.
Today, Berry's Honors Program has an enrollment of approximately 160 students (around 10% of the total student population) representing all five academic divisions and a wide variety of majors. Last year, twenty-seven students were awarded their silver Honors cords as the most recent graduates of the program, including the first student to represent Berry's newest academic division, the School of Nursing. Students in Berry's Honors Program complete 21 hours of Honors coursework, including a core curriculum of interdisciplinary courses in the Humanities, Social Sciences and Natural Sciences, as well as a variety of upper-division electives and a two-semester Honors thesis that can range from artistic production to more traditional literary or laboratory research. Berry Honors students continue to participate regularly in the Principia program and report that it is one of the most formative experiences they have in the Honors curriculum.
If you would like to contribute a profile of your University to our newsletter, then feel free to email us.
---