Dr Kathryn Ellis
Senior Veterinary Clinician (Farm Animal Clinical Sciences )
Associate (Institute of Biodiversity Animal Health & Comparative Medicine)
Research interests
I am particularly interested in organic agricultural production systems and production animal welfare. I have investigated the differences in production and milk composition from both organic and non-organic dairy systems in the UK, particularly the fatty acid content of milk (Journal of Dairy Science, 2006; 89 1938-1950), milk vitamin content (Journal of Research, 2007; In Press and online at http://journals.cambridge.org/) and the hygiene of the cows and milk produced (Journal of Dairy Research, 2007; 74 302-310). Other research work has investigated calf rearing on Scottish organic dairy farms and consumer perceptions of dairy animal welfare. Current work is investigating the epidemiology of gastrointestinal parasites in organic dairy cattle and, with funding from the Royal College of veterinary Surgeons Trust, a project is investigating control of mastitis on organic dairy farms with minimal antimicrobial use. I have recently collaborated with Duchy College in Cornwall on a DEFRA project to produce a web and DVD-based information resource on animal health and welfare for stakeholders in the organic agriculture sector.
Grants
Grants and Awards listed are those received whilst working with the University of Glasgow.
Investigating the use of non-steroidal anti-inflammatory drugs in the post-parturient period to improve welfare of cows and calves
Merial
2014 - 2018

Quantifying welfare problems associated with tagging sheep's ears
Universities Federation for Animal Welfare
2009 - 2011

Production Animal Medicine - characterising the epidemiology, clinical consequences and economics of BVDV eradication in Orkney
Royal College of Veterinary Surgeons
2008 - 2011

Optimising udder health and minimising antimicrobial use on UK organic dairy farms.
Royal College of Veterinary Surgeons
2007 - 2010

Additional information
Invited International Presentations
2012: Lisbon, Portugal - World Buiatrics Conference
2009: Southport, UK - British Cattle Veterinary Association Congress
2009: Pitlochry, UK - Sheep Veterinary Society Conference
Publications
Number of items: 30.
2019
2018
2017
2016
2015
2014
2013
2012
2011
2010
2009
2008
2007
2006
2003
This list was generated on Thu Apr 18 17:55:54 2019 BST.
Number of items: 30.
Articles
Conference Proceedings
This list was generated on Thu Apr 18 17:55:54 2019 BST.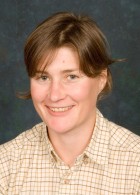 Animal Production & Public Healt, McCall Building, Veterinary Medicine, Garscube Estate, G61 1QH