From Russia with War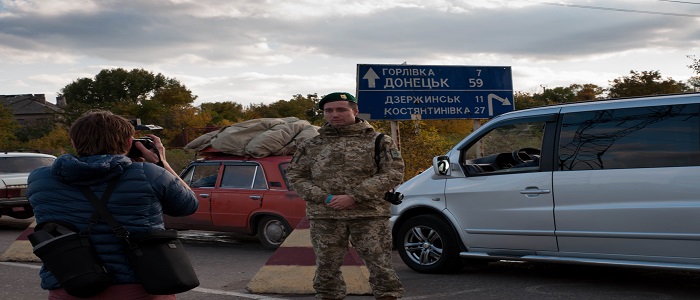 Our Research Team
Dr Huseyn Aliyev is a Lecturer and Researcher at Central and Eastern European Studies (CEES), University of Glasgow. His research focuses on conflict participation and violent mobilisation into non-state armed groups, examining factors influencing individuals to join armed groups in the context of civil wars. Since 2015, Dr Aliyev conducted extensive ethnographic fieldwork-based research amongst former and active combatants in Ukraine.
Dr Emil Aslan is full Professor of Political Science at the Department of Security Studies, Institute of Political Studies, Faculty of Social Studies, Charles University; he is also Research Director at the Institute of International Relations, a Prague-based think tank affiliated with the Czech Ministry of Foreign Affairs. Under pen name Souleimanov, Emil has published widely on the ethnography of political violence with focus on Russia's North Caucasus.
Dr Jean-François Ratelle is a replacement Assistant Professor of Conflict Studies and Human Rights at the Graduate School of Public and International Affairs (GSPIA) at the University of Ottawa as well as an affiliated researcher at the Institute of European, Russian and Eurasian Studies at Carleton University. His main research interests include violent extremism, civil wars, foreign fighters focusing primarily on Russia and Eurasia. He frequently consults with government agencies and international organizations on questions regarding security issues such as violent extremism and terrorism, radicalization inside Muslim communities, and rehabilitation programs aimed at foreign fighters and other extremists.
Dr Hana Josticova is a Research Associate at Central and Eastern European Studies (CEES), University of Glasgow. Her research is centred around the origins of social mobilisation in the context of protests, rebellion and war in the Donbas, Ukraine. Hana is particularly interested in researching individual mobilisation in high-risk environments, and its underlying social, cultural and political factors. Over the past five years, she has been conducting extensive ethnographic field research in eastern Ukraine, among the conflict's witnesses and perpetrators from both sides of the contention.
Alexander Yeo is Administrative Assistant for the project.