Ed Tobias in Medical Genetics - winner of MVLS College Best Teacher Award again
(2013 and 2014 SRC Student Teaching Awards)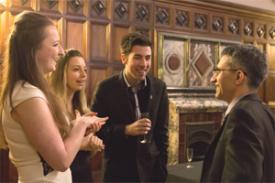 Prof Edward Tobias, a senior clinical academic in Medical Genetics in the School of Medicine has recently been presented with the Best College Teacher award from the SRC at the 2013 and 2014 Student Teaching Awards ceremonies at the University's Randolph Hall. The many student nominations included statements such as: "He communicates complex concepts in a simple way"; "he was so passionate about what he was teaching"; "a fantastic lecturer and his enthusiasm for Medical Genetics is extremely infectious".

His teaching has led to other recent awards: for "Best Subject Area" at Glasgow University, from the Student Representative Council (for Medical Genetics, 2012); a personal Teaching Excellence Award for Significant Sustained Commitment to Excellence from the Principal of the University (2012); and Fellowship of the UK Higher Education Academy (2012). These have followed, for example, outstanding feedback relating to his teaching on several undergraduate and post-graduate courses, since 1997, as well as his international educational publications and online resources. In addition, molecular Medical Genetics research in his laboratory has led to several prizes (e.g. from the British Society for Human Genetics).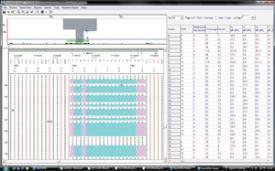 Having already incorporated innovative teaching methods such as real-time in-class electronic voting and electronic VLE/Moodle quizzes, he has recently won funding to purchase the latest genome analysis software for teaching and research. He plans to use this software in his laboratory to provide the UK and international students he teaches on the MSc with the opportunity to gain hands-on experience in analysing data from the latest "next-generation" or "massively parallel" DNA sequencing technology, which is rapidly gaining importance worldwide.
Roles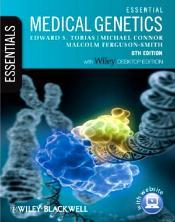 Prof Edward Tobias is Clinical Director for the internationally renowned MSc in Medical Genetics (which recently earned an MVLS Teaching Excellence Award 2014) and lead for Medical Genetics for MBChB year 3. He lectures on 10 other courses and has been the external examiner for postgraduate medical genetics at three other UK universities. He is the lead author of Essential Medical Genetics (6th edition), a 330-page textbook now selling in over 60 countries and being translated into four foreign languages. He is also lead author of the postgraduate textbook, Medical Genetics for the MRCOG and Beyond (2nd edition).

He created and maintains a 30-page accompanying website that is freely accessible at www.essentialmedgen.com and has provided guidance to web resources and genetic updates, to thousands of students and researchers from the UK and over 100 other countries.

He is also the author of several book chapters on Medical Genetics in international specialist textbooks and a contributor of online educational chapters and resources for Oxford University Press, Elsevier Press, the Royal College of Physicians and a charity for families affected by genetic conditions. He works as an Honorary Consultant Clinical Geneticist at the Southern General and Crosshouse Hospitals and also leads an active research group, with many international journal publications.

He wishes to express his gratitude to his many extremely helpful colleagues in both Glasgow University and the National Health Service.