MicroMuseum
The MicroMuseum in the Wolfson Medical School Building is designed to illustrate two hundred years of health care delivery and will be of particular interest to the doctors and nurses of tomorrow – our students.
Professor Sir Kenneth Calman, Chancellor of the University, opened the MicroMuseum in the Atrium of the Wolfson Medical School Building on Friday 6th March 2009.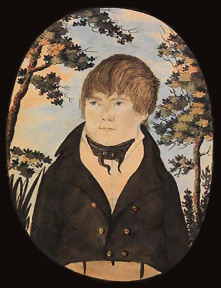 The first exhibition concerns a local country surgeon, James Bouglas (1798-1882) who became a licentiate of the Faculty of Physicians and Surgeons in Glasgow in 1826. He then practised as 'Surgeon and Pharmacie' in the small village of Carluke in Lanarkshire until he died at the age of 84. There is a display of items from his early life as a student in Glasgow, his work as a surgeon, and as Medical Attendant to the Poor of the area. These displays are complemented by three multimedia presentations which describe his life and times.

Dr Marjorie Allison created the MicroMuseum in memory of her parents, Dr John and Mrs Kathleen Allison, from whom she inherited the memorabilia which were left to her father by her Great Aunt Jane (1859-1949) daughter of Dr Bouglas.
The facility was designed and constructed by Studio SP Limited Edinburgh, specialist museum display designers. Changing displays in the future will illustrate provision of health care in the community over the past 200 years until the establishment of the National Health Service in 1948.