Dr Naomi Richards
Lecturer (School of Interdisciplinary Studies)
telephone: 001387702063
email: Naomi.Richards@glasgow.ac.uk
https://orcid.org/0000-0002-3029-5132
Biography
I am an anthropologist by training and received my doctorate from Edinburgh University in 2010. I also have a Masters in Visual Anthropology from the Granada Centre for Visual Anthropology in Manchester through where I was trained in the art of documentary filmmaking.
My research interests include the sociology/anthropology of death and dying, older age, legal, and visual anthropology. More recently, I have become interested in questions around dementia, personhood, and anticipation.

My PhD looked at different ways in which some people anticipate dying. This included a multi-sited study of the UK right-to-die debate.
I have also worked at the University of Sheffield and the University of the West of Scotland. I have worked on research projects about images of older women; transitions to palliative care in hospitals, particularly for older people; and sensory and palliative approaches to care for people with advanced dementia.
In 2012-14, I held an ESRC postdoctoral fellowship during which I explored the issue of older people and 'rational' suicide.


Research interests
End of life issues facing older people
Dementia and end of life decision-making
Assisted suicide
Testimony, witnessing and narrative at the end of life
Visual representations of older people
Visual representations of death and dying
Grants
ESRC Postdoctoral Fellowship award (2012-14)
Supervision
Solveiga Zibaite: Does cake taste the same in all death cafés? Comparative study of the need, characteristics and possible social impact of death café events in the UK and Lithuania
Amy Shea: A good death for all? The realities of inequality in death and dying
I welcome enquiries about supervision relating to my research interests, particularly end of life concepts and care, as well as research using visual methodologies.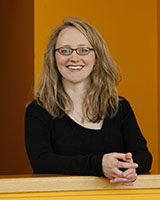 Rutherford/McCowan Building, Dumfries Campus,