Dr Naomi Richards
Lecturer (School of Interdisciplinary Studies)
telephone: 001387702063
email: Naomi.Richards@glasgow.ac.uk
https://orcid.org/0000-0002-3029-5132
Biography
I am a social anthropologist specialising in death and dying, ageing and old age, and visual and ethnographic methods. Over the last decade I have undertaken empirical and theoretical investigations into the UK right-to-die debate, including examining the beliefs of British 'suicide tourists' travelling to Switzerland for help to die, and the phenomenon of old age rational suicide. I am currently involved in a Wellcome funded study examining the relationship between palliative care and assisted dying in three different jurisdictions where the practice is lawful. I am also involved in a Wellcome funded study examining the global transfer and translation of the death café phenomenon.
Over the years, I have collaborated on research projects about: challenging stereotypes of older women; transitions to palliative care in the hospital setting, particularly for frail older people; and sensory and palliative care approaches for people with advanced dementia.
I have a long-standing interest in documentary filmmaking stemming from a Masters in Visual Anthropology from the Granada Centre for Visual Anthropology in Manchester where I was trained in the art of documentary filmmaking and visual analysis.
Research interests
Cultural attitudes to death and dying
End of life issues facing older people
Dementia and end of life decision-making
Assisted dying
Centenarians and the 'oldest old'
Socio-economic deprivation and end of life experiences
Testimony, witnessing and narrative at the end of life
Visual representations of older people
Visual representations of death and dying
Visual methods; Ethnographic methods
Grants
ESRC Postdoctoral Fellowship award (2012-14)
Supervision
I welcome enquiries about supervision relating to my research interests in: anthropology of death and dying; assisted dying; community models of end of life care; inequalities at the end of life; dying in old age; the 'oldest old'; the ageing and dying continuum; concepts of suffering and 'total pain' at the end of life; visual or literary representations of ageing or dying; participatory visual methods.
I am currently supervising 4 PhD studies:
Death café conversations
Inequalities in death and dying – dying on the streets in the UK and US
Examining 'total pain' in Palliative Care practice and policy
Representing chosen death: how writers depict physician-assisted death, and suicide
Teaching
I convene three courses on the MA Health & Social Policy Degree Programme: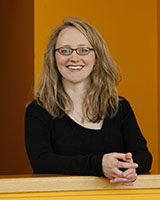 Rutherford/McCowan Building, Dumfries Campus,