Uncovering the reasons for unequal access to home dying for the socio-economically deprived
This 4 year (2019-2023) research project is funded by the Economic and Social Research Council. Our aim is to examine experiences of home dying for people experiencing poverty in the UK in both urban (Glasgow) and rural (Dumfries & Galloway) locations.
There is consistent evidence that most people would prefer to die at home and that this is seen as a cultural marker of a 'good death'.
Whilst there has been recent success in some countries, including the UK, in reducing hospital deaths and increasing deaths at home, these gains have not benefitted everyone.
Notably, people from more socio-economically deprived areas in the UK have been shown to be less likely to die at home compared to patients from higher socio-economic areas, and this gap is widening.
People from socio-economically deprived areas are also less likely to die in a hospice and to access specialist palliative care, are more likely to be admitted to hospital in the last 3 months of life, and bereaved relatives report lower satisfaction levels with care received.
And yet, the reasons for this inequality are not well understood.

Our Aim
The overarching aim of the research is to examine barriers to, and experiences of, home dying for people living in poverty in the UK in both urban and rural locations. There has been very little research, either nationally or internationally, which illuminates the relationship between higher socio-economic deprivation and end of life experience, including home dying, and this project seeks to redress this knowledge gap.
We will recruit participants who are both living in an area of socio-economic deprivation and who self-identify as 'struggling to make ends meet'.
Our Objectives
1. To understand the home environment and lived experience at end of life for people who are socio-economically deprived.
2. To examine, in a participatory way involving people who are socio-economically deprived and are at the end of their life, or recently bereaved:
a) how the home environment is perceived, modified, and made use of over the course of the illness trajectory
b) the influence of type of housing and material resources on end of life experiences and ability to die at home
c) similarities and differences in experience within and between the urban and rural context.
3. To initiate a public debate across a range of audiences and opinion-formers regarding the barriers to, and experiences of, home dying and to provide innovative solutions to reduce those barriers, using the voices, images and narratives of people experiencing poverty.
There is considerable evidence supporting the value of images in knowledge translation and impact generation. There are no images currently in UK contemporary palliative care policy which speak to the experience of dying in circumstances of socio-economic deprivation.
Our Methods
In the study, we will use a range of participatory visual methods, including:
Photovoice
Photovoice is a participatory visual method designed to engage and empower participants, promote dialogue and reach policymakers. Our research participants will take photos of the things that are meaningful to them and their day-to-day experiences in their homes. These images will then be discussed with the researcher at various touchpoints. They will be used to identify what matters most to participants, and any barriers or difficulties they are experiencing in their home environment.
Digital Storytelling
Digital storytelling is a form of co-production offering people the opportunity to create multi-media narratives about an important life experience. Workshops comprise the following components: 1) oral story sharing and transcription; 2) script writing from the transcript; 3) story script editing; 4) story voice overs; 5) collection of images and videos; 6) story production; 8) editing; 9) approval of the final products. Each facilitated component is participant-led. Importantly, participants require little or no prior experience in digital media to create their stories.
For more details please visit our Digital Storytelling section here.
A Documentary Photographer
We have commissioned documentary photographer Margaret Mitchell to work with participants who are dying and their families to create images to convey aspects of their experience they want to share but were not able to capture photographically themselves.
Public Exhibitions
Co-created images and digital stories will be presented to, and discussed with, stakeholders at large-scale exhibitions at the Scottish Parliament, in central Glasgow, in hospital education centres, and in rural community venues.
Digital Stories
We have worked with bereaved carers to create short digital stories - 2-3 minute videos using images, music and voice-over. Each digital story shares a part of a bereaved carer's experience and the experiences of those they cared for, using their own words.
Our digital stories are free to access and use. We want them to be used as widely as possible to educate and inform clinical and palliative care specialists, social care professionals, volunteers, as well as individuals in our communities who are carers or may become carers in the future. Each video also includes an accompanying toolkit which provides additional context, learning objectives and suggested discussion points.
Full transcripts for the digital stories are available on request.
Linda's story:
Linda's story is told by her daughter Nicola. Key issues in this story include the substantial costs that can be incurred when caring for people at the end of life and how the physical environment can be a barrier to home dying.
You can also download the accompanying resource: Linda's story toolkit.
Steven's story:
Steven's story is told by his brother John. This digital story is about the complexities of the welfare system, the role of supporting agencies, and the importance of affordable transport.
You can also download the accompanying resource: Steven's story toolkit.
Barry's story:
Barry's story is told by his wife Jo. This digital story is about financial barriers to dying at home, the cost of private care, and resources that can help somebody with a serious advanced illness to die at home.
You can also download the accompanying resource: Barry's story toolkit.
Feedback:
Your feedback is important to us. If you have any comments on our digital stories, please contact Dr Naomi Richards.
Interested in sharing your story? We are looking for people who:
have been bereaved for at least 3 months but no more than 3 years.
is willing to talk to us about their relative or friend's end of life experiences.
their relative or friend was struggling to make ends meet financially
their relative or friend lived in an area of high deprivation (the research team will help in defining these areas).
If you know of someone who might be interested in participating, please get in touch. We also have a poster available for circulation to relevant groups.
Email: Sam.Quinn@Glasgow.ac.uk
Twitter: @Dying_Margins
Phone: 07773099548
The Cost of Dying Exhibition
Data collection for the study commenced in 2021. Since then, the project has generated imagery of end of life experiences seldom seen or considered by society at large. This work has now culminated in a public exhibition: The Cost of Dying.
The exhibition brings together photographs taken by Margaret Mitchell, participants' own images, and digital stories. The exhibition is designed to inform the public conversation around improving the end of life care for those living with poverty and structural disadvantage.
Exhibition dates:
Palliative Care Congress, Edinburgh International Conference Centre, 16 - 17 March 2023
Advanced Research Centre (ARC), University of Glasgow, 25 April - 5 May 2023
The Mitchell Library, Glasgow G3 7DN, 20 June - 19 August 2023
Scottish Parliament, Holyrood, November 2023
Policy Briefing
We invite you to read our policy briefing, developed in conjunction with Marie Curie. The briefing highlights key themes and findings from the study and provides recommendations for action to improve end-of-life care for those experiencing poverty and financial hardship.
Media:
The Cost of Dying Exhibition has been covered by the following outlets:
Related Items on Our Blog
‌‌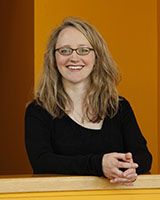 Principal Investigator (University of Glasgow)
Lecturer (School of Interdisciplinary Studies)
Contact: Naomi.Richards@glasgow.ac.uk / 01387 702063

Dr Naomi Richards is Lecturer in End of Life Studies at the University of Glasgow. Prior to joining Glasgow in 2015, she held positions at the University of the West of Scotland and the University of Sheffield. Naomi is a social anthropologist specialising in death and dying, ageing and old age, and visual and ethnographic methods. Over the last decade she has been funded by the ESRC to undertake empirical and theoretical investigations into the UK right-to-die debate and the phenomenon of old age rational suicide. She is also involved in two Wellcome Trust funded case studies. The first examines the relationship between palliative care and assisted dying in three jurisdictions where the practice is lawful. The second examines the global transfer and translation of the Death Café phenomenon.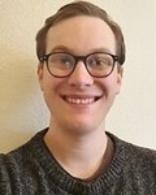 Reseach Associate (University of Glasgow)
Contact: Sam.Quinn@glasgow.ac.uk
Dr Sam Quinn joined the End of Life Studies group in July 2021. He previously held the position of Research Fellow at the University of Edinburgh, School of Health in Social Science. Sam completed his Doctoral research on the end of life experiences of people with Down syndrome and Dementia in December 2019. This ethnographic work explored the experiences of people living and working in a group home for people with learning disabilities and dementia. Sam has worked on a range of qualitative research projects encompassing quality improvement in the third sector, frontline health staff experiences of working during COVID-19, and a project to facilitate discussions about risk with forensic inpatients with a learning disability.
‌‌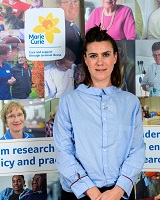 Research Lead (Marie Curie Hospice, Glasgow)
Dr Emma Carduff is the Research Lead at Marie Curie Hospice, Glasgow. She trained as a nurse at the University of Glasgow and completed a Master's degree in Public Health Research, then a PhD in research methods for palliative care research from the University of Edinburgh. Dr Carduff is responsible for facilitating, managing and leading research activity at the hospice and collaborates with academic colleagues nationally and internationally. Her particular research interest is the health and wellbeing of unpaid carers of people with terminal illness and she is Advocate Member for the International Palliative Care Family Carer Research Collaboration (IPCFRC) for Scotland. Dr Carduff is also passionate about ensuring equality in end of life experience for those in marginalised groups, including those living with socio-economic deprivation, homelessness and prisoners. In addition, Dr Carduff has experience of working collaboratively with patient and public involvement groups within organisations and those established for specific projects.
‌‌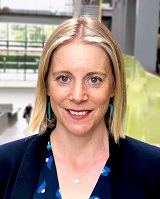 Associate Head - Research (Te Arai Palliative Care and End of Life Research Group)
Merryn directs the Te Arai Palliative Care and End of Life Research Group based at the University of Auckland. The group conducts multi-disciplinary bicultural research using creative social research methods to inform practice, policy, and teaching in palliative and end of life care both nationally and internationally. Merryn has been conducting research with older people for over 20 years and has a particular interest in developing models of palliative and end of life care to meet the needs of ageing populations. Her research programme has been supported by substantial grants from the HRC, UK Department of Health, Research Councils and Health Charities.
Further Reading
Blunt, A. & Dowling, R. 2006. Home. Routledge; London.
Buck J., Webb, L., Moth, L., Morgan, L. & Barclay, S. 2018. Persistent inequalities in Hospice at Home provision. BMJ Supportive & Palliative Care, 0:1–8.
Davies JM, Sleeman KE, Leniz J, Wilson R, Higginson IJ, Verne J, et al. 2019. Socioeconomic position and use of healthcare in the last year of life: A systematic review and meta- analysis. PLoS Med 16(4): e1002782. https://doi. org/10.1371/journal.pmed.1002782
Dixon J, King D, Matosevic T, Clark C, Knapp K. 2015. Equity in the provision of palliative care in the UK: review of evidence. Personal Social Services Research Unit, London School of Economics and Political Science, London.
Gao, W., Ho, Y., Verne, J., et al. 2013. Changing Patterns in Place of Cancer Death in England: A Population- Based Study. PLoS Med, [online] 10(3), p.e1001410.
Koffman, J., Burke, G., Dias, A., et al. 2007. Demographic factors and awareness of palliative care and related services. Palliative Medicine. 21(2), pp.145-153.
Lewis, J.M,. DiGiacomo, M., Currow, D.C. & Davidson, P.M. 2011. Dying in the margins: Understanding palliative care and socioeconomic deprivation in the developed world. Journal of Pain & Symptom Management, 42(1):105-118.
Macfarlane, M & Carduff, E. 2016. Does place of death vary by deprivation for patients known to specialist palliative care services? BMJ Supportive & Palliative Care, 0; 1-2.
Wang, C. & Burris, M. 1997. Photovoice: concept, methodology, and use for participatory needs assessment. Health Education Behaviour, 24(1): 369-387
Williams, L., Gott, M., Moeke-Maxwell, T., et al. 2017. Can digital stories go where palliative care research has never gone before? A descriptive qualitative study exploring the application of an emerging public health research method in an indigenous palliative care context. BMC Palliative Care, 16