COP26: Climate Action in South Scotland - Programme
Follow us on Facebook, Twitter and Instagram and join the conversation:
@UofGDumfries
Find our videos and live streams of the day here: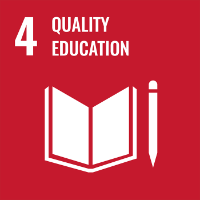 COP26: Climate Action in South Scotland
Saturday 6 November 2021; 10am – 4pm
The University of Glasgow, School of Interdisciplinary Studies, was host to over 300 people at the Crichton University Campus in Dumfries. COP26: Climate Action in South Scotland saw over 40 academic staff and invited guests speaking on the day, as well as interactive demonstrations and experiments for all ages, story weaving by Moat Brae, an environmentally themed puppet show, and the planting of 200 trees on the Crichton grounds.
Speaking on the event, Professor Carol Hill, Head of School and Director of Campus, said:
"I am delighted that we were able to put on such an engaging event for our communities. This was about more than amplifying the messages of COP26 locally; this was about a focus on collaboration and a shared understanding of the importance of these themes. We welcomed a diverse audience including families, local businesses, politicians, and leading experts from around the world; all with a shared ambition to not just talk about the changes that we all need to make, but to take action."
The event was hosted at the University of Glasgow, School of Interdisciplinary Studies based at the Crichton University Campus, but was also streamed online around the world. You can find our videos and live streams of the event below.
COP26: Climate Action in South Scotland - Programme
Follow us on Facebook, Twitter and Instagram and join the conversation:
@UofGDumfries
Find our videos and live streams of the day here: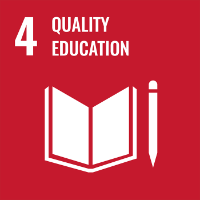 Activity: Creating a Bestiary
There are a wide range of flora (plants) and fauna (animals) present in the Crichton University Campus. You will be led through our Teaching Garden and beyond identifying, photographing and drawing the wildlife to create a bestiary (encyclopedia) of wildlife at the Crichton. All the data collected on that day will be curated into a bestiary at the Glasgow School of Art.
Activity: Picturing Polar Bears: Art, Creativity, Climate Change
This activity explores the potential role of art, creativity, and environmental humanities in conversations about climate change. During this event you will have an opportunity to draw your own polar bear and the option to share on social media #picturingpolarbears
Activity: Long-term storage of carbon in peat
You will learn more about peat cores using samples that have been collected from Kirkconnel Flow. Soils play a vital role in long-term storage of carbon. Learn about how peat accumulates, the differences between peat at different depths and much more.
Speaker:

Martin Ogilvie, Dumfries & Galloway

Council
Martin Ogilvie has been a civil protection and disaster relief manager within the UK and overseas for over 24-years. In that time, he has led the response to numerous emergencies and major incidents. In this presentation Martin will explore how climate change has necessitated significant innovations in the local authority sector in southwest Scotland. In particular he will discuss household resilience, community resilience capacity building and recognition, how sharing sensitive information securely can lead to individually tailored responses and how interacting with the public, in real time during a dynamic event, has improved decision making and resource allocation.
Activity: Tree Planting - 12pm / 2pm
In this activity you will help staff and students from the University to plant trees in the Crichton grounds. You will also learn about the importance of planting trees and how different species are positioned during the activity.
Activity: The active role of soils in the carbon cycle
Soils aren't only a long-term store of carbon; they also play an active role in the cycling of carbon between reservoirs. In this activity, investigate how human actions might influence soil carbon storage and how climate change could alter the way soils function.
Speaker:

Dr Lee Shannon, University of Glasgow
Lee Shannon is a post-doctoral research fellow with a background in cognitive psychology working in the National Centre for Resilience at the University of Glasgow. In this presentation, Lee will introduce a new pilot study exploring the concept of mental health resilience from the perspective of essential services workers during the COVID-19 pandemic. The project will investigate context specific definitions of resilience, explore individual and organisational strategies for resilience building and identify any perceived barriers to improving mental health outcomes. We hope this project will grow to promote knowledge exchange between essential services and thereby contribute to broader forms of resilience building in the communities that they serve.
Activity: Ecosystem Explorers
Discover the hidden world of insects and their homes in all the green spaces around you. Climate change and other human activities are threatening the homes of our insects and other wildlife. Through exploring the needs of these small creatures, we can learn how to map and protect their environment.
Activity: Story Weaving performances by Moat Brae – 10.30am / 12.30pm / 2.30pm
Performances by Moat Brae story weavers. Moat Brae is Scotland's National Centre for Children's Literature and Storytelling, right here in Dumfries
Speaker:

Anthony Bell, University of Glasgow
People with additional support needs (ASN) currently face many health challenges. Further, the recent COVID-19 pandemic likely exacerbated such challenges, placing a significant volume of stress and uncertainty on this already marginalised group. It is therefore vital to shed light on the settings which promote resilience and wellbeing more generally among those with ASN. This project is taking the form of an 'illuminative case study', which is being formed around the local social enterprise community café 'The Usual Place' (TUP) – which specifically aims at increasing the employability, wellbeing, and social inclusion of those with ASN. By utilising interviews for both trainees and stakeholders at the organisation, features of TUP related to resilience will be identified through a broad settings and life-course lens. Affirmative and critical organisational gaps will be identified, with an overarching goal of transferring insights generated from this pilot study to other contexts.
Activity: Exploring alternative energy sources
Burning fossil fuels for energy produces high amount of carbon dioxide, a greenhouse gas that intensifies climate change. In this activity you will explore how easy it is to make hydrogen, learn why it is a cleaner alternative to fossil fuels and consider how hydrogen or other alternative fuel sources can be used to power our modern way of life.
Activity: Puppet Show: SeedHeart by Indigo Moon Theatre – 11am / 1pm / 3pm
SeedHeart tells the important tale of human impact on our once green planet, with interactive chaos in the laboratory along the way! Watch as the story unfolds (literally) from a single suitcase and follow Grey's journey to a better future with magical pop-ups, puppetry and interactive scenes.
Speaker: David Borthwick

, University of Glasgow
Dr David Borthwick will be in conversation with Environmental Artist Kate Foster, discussing the ways in which writers and artists can – and do - respond to environmental change and threat.
Activity: Greenhouse gas (GHG) emission reduction: Your choice?
Help our team to understand what you feel are the top priorities to reduce Greenhouse Gas emissions by answering two questions.
Speaker:

Heather Hall, The Usual Place
The understanding of words. The interpretation from words. The reaction to words. Words within a phrase or statement designed to elicit an emotive and / or reactive response are commonplace. Their purpose can be to command, inform, engage, recoil, act upon, or a combination of such based on the context and its audience. What if that audience has additional support needs, such as a 'Learning Disability' or they are 'Autistic'? What if the context cannot be determined? The understanding, interpretation, and reaction can be polarising, distressing, and confusing. This presentation will focus on the perspective of a person with additional support needs. How we could, and should, consider our use of words, written and verbal, to ensure message appropriate behaviours emanate.
Activity: D&G College Green Energy Centre
D&G College are dedicated to providing the training required to aid a green recovery through their Green Skills Academy. Come along to the College's Green Energy Centre to see how the College provides training on new and emerging technologies such as EV charging, Wind Turbines and Hydrogen Cells. You are welcome to take a look at the innovative facilities the College has available within the Green Skills Hub.
Activity: What can be done in Dumfries and Galloway to help mitigate climate change?
Once you have explored the different activities available throughout the event, give us your ideas for how changes could be made locally to combat climate change.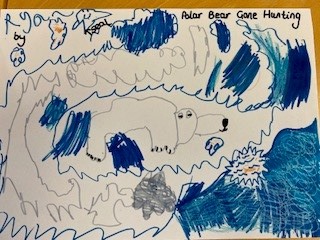 Picturing Polar Bears Winner; Ryan
Congratulations to Ryan, age 6, for his fantastic Picturing Polar Bears submission called 'Gone Hunting'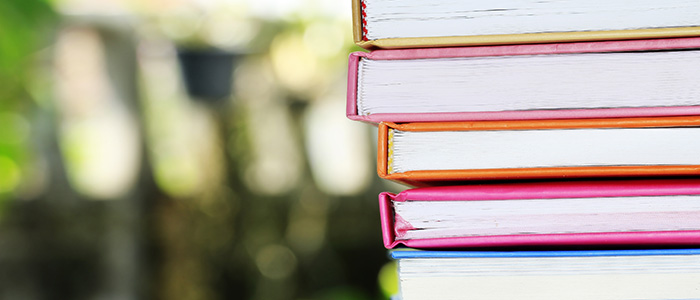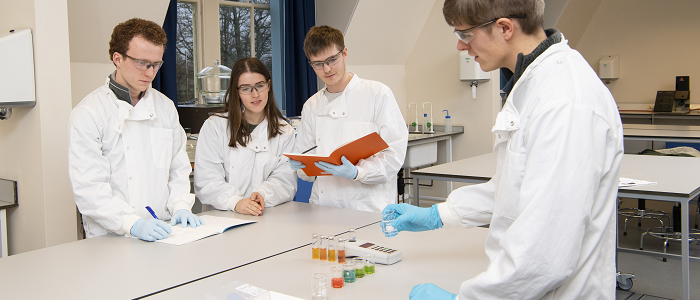 Activities
Examples of activities and demonstrations happening at COP26: Climate Action in South Scotland:
Explore alternative energy sources
Plant a tree and find out why
Meet and hear from activists
Help create a bestiary
Investigate the components of peat core and learn about the long-term storage of carbon in peat
View posters, photographs, videos, and competition entries
Performances by story weavers from Moat Brae
Get involved with live experiments and demonstrations for all ages!
Expert Panels to answer your questions
Be creative and enter our competition
Discover what you can do to mitigate climate change in Dumfries & Galloway
Plus much more!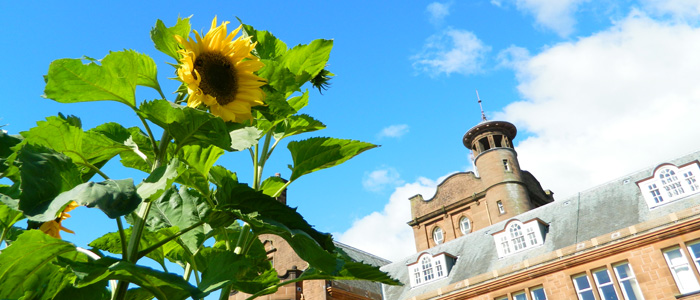 Study with us
The University of Glasgow School of Interdisciplinary Studies delivers a range of programmes dedicated to environmental studies, all at its Campus here in Dumfries: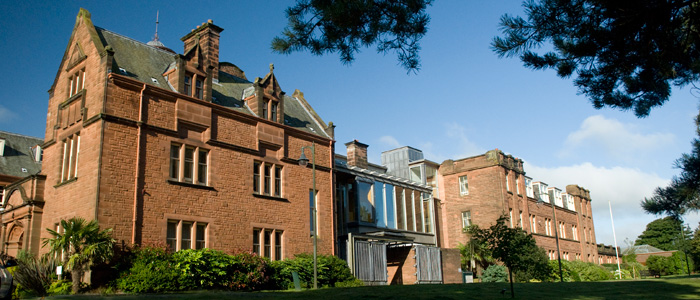 School of Interdisciplinary Studies
University of Glasgow
Rutherford McCowan Building
Crichton University Campus
Dumfries, DG1 4ZL
tel: +44 (0)1387 702001
email: dumfries-admin@glasgow.ac.uk