Dr Chris Boutell
Programme Leader

(Virology)
telephone: 01413308374
email: Chris.Boutell@glasgow.ac.uk

Centre for Virus Research, Garscube Campus, 464 Bearsden Road, Glasgow, G61 1qh
https://orcid.org/0000-0002-2970-7785
Research interests
Ubiquitin and ubiquitin-like modifications play a critical role in the regulation of many cellular pathways; including protein stability, the cell cycle, transcription, DNA repair and antiviral immunity. Consequently, many human viruses have evolved strategies to utilise or suppress ubiquitin and ubiquitin-like pathways during infection in order to enhance their replication.
My research aims to define how viruses engage with these modification pathways with respect to cellular antiviral immunity, both at the molecular and biochemical level, in order to develop novel avenues for future therapeutic intervention.
Current work within the laboratory focuses on two modification pathways, namely ubiquitin and SUMO (Small Ubiquitin-like MOdifier), which have been shown to play important roles in the activation and regulation of various aspects of intracellular immunity during virus infection. We study this virus host-cell interface using a number of clinically important viruses, including herpes simplex virus type-1 (HSV-1), hepatitis C virus (HCV), and influenza virus.
Publications
Number of items: 46.
2022
2021
2020
2019
2018
2016
2015
2014
2013
2012
2011
2010
2009
2008
2007
2006
2005
2004
2003
2002
1998
1995
This list was generated on Mon Aug 8 23:46:20 2022 BST.
Number of items: 46.
Articles
This list was generated on Mon Aug 8 23:46:20 2022 BST.
Grants
Grants and Awards listed are those received whilst working with the University of Glasgow.
Dissecting innate immune determinants of severity and resolution in a longitudinal study of COVID-19
UK Research and Innovation
2020 - 2022

Quinquennial Core Funds
Medical Research Council
2016 - 2021

The role of ubiquitin and ubiquitin-like proteins during viral infection
Medical Research Council
2013 - 2016

Research datasets
Number of items: 1.
2020
Stokes, S., Almire, F., Tatham, M., McFarlane, S., Mertens, P., Pondeville, E. and Boutell, C. (2020) The SUMOylation pathway suppresses arbovirus replication in Aedes aegypti cells. [Data Collection]
This list was generated on Tue Aug 9 14:01:51 2022 BST.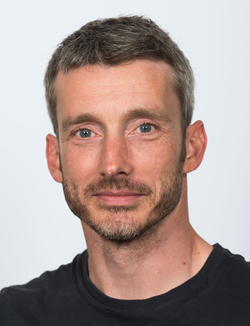 Visit the Boutell Group webpage