MAGNETIC LIVE Event to take place during ARCadia Festival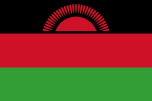 MaGNetIC LIVE!
Friday 30 September 2022, 2.30-5pm (UK); 3.30 - 6pm (Malawi)
We are delighted to host the first Malawi Glasgow Network for Interdisciplinary Collaboration MaGNetIC LIVE event during ARCadia for researchers who are currently involved or are interested in developing Malawi Glasgow collaborations.
It will also be an opportunity for the local community to learn more about the amazing work MaGNetIC partners are doing.
Venue:

Researcher Development Suite (*note room change), Advance Research Centre

11 Chapel Lane, Glasgow G11 6EW, United Kingdom

The event will also be live-streamed from:

Microbiology Seminar Room 449

KUHeS Campus, Blantyre, Malawi

MEIRU Chilumba Conference Room

MEIRU,

Chilumba, Karonga, Malawi



MEIRU Lilongwe Conference Room

MEIRU,

CHSU Campus, Area 3,

Lilongwe, Malawi

Speakers:

We are delighted to introduce Stella Amoa, Network Manager, African Research Universities Alliance (ARUA) as our keynote speaker.

Other confirmed speakers/ panellists:

Professor Mia Crampin

Director, Malawi Epidemiology & Intervention Unit (MEIRU)

PhD student, University of Glasgow

Professor Wilson Mandala

Professor in Immunology, Malawi University of Science and Technology (MUST)

Dr Owen Nkoka

Research Associate Cohort Manager, Malawi Epidemiology & Intervention Unit (MEIRU)

Dr Antonia Ho

Clinical Senior Lecturer, University of Glasgow

Programme:

2:30–4.15pm Invited Speakers & Panel Discussion

4.15–5pm Poster Session* & Networking

Refreshments Provided

*Malawi presenters can present posters virtually
---
First published: 14 September 2022