Literacy through Latin
According to teachers we worked with last year, we improved literacy, boosted spelling and grammar, taught logical thinking, helped with modern foreign languages, and stood as role models. This year we are doing it all again, teaching Latin to eleven and twelve year olds across Glasgow.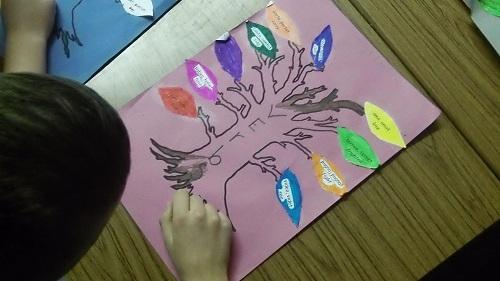 ‌‌
'Literacy through Latin' is a project begun by the educational charity, The Iris Project and funded by the University of Glasgow Chancellor's Fund. In our pilot year (2013-14), five student volunteers taught at three primary schools in Glasgow's east end, reaching over 90 children.
This year we are teaching at five primary schools: Sacred Heart, St Michael's, St Anne's, Pirie Park and Glendale. We are also working with St Mungo's Academy delivering a Wider Achievement programme to 11 senior pupils and a Latin Club for S1s, many of whom were involved in last year's project.
The project is a fantastic opportunity for those who want to become teachers to gain valuable experience of working within a classroom environment. The student teachers plan and prepare the lessons together, sharing ideas and supporting one another. Two former volunteers are currently studying PGCEs.
Last year, with support from the AHRC-funded Communicating Ancient Greece and Rome programme (run by APGRD, Oxford University), we took each class on a school trip to The Hunterian museum and the Antonine Wall at Rough Castle. This was a fantastic opportunity for the children to learn more about Roman Britain and how Latin was used.
Comments and Feedback
"I enjoyed learning about Perseus when he defeated Medusa. I have learned lots of verbs, noun and endings as well as all of the rooms in a villa"
-P7 pupil, St Anne's Primary School
"I have enjoyed learning about Roman gods. I have learned that there is lots of words that come from Latin. I would like to find out more about Roman landmarks."
-P7 pupil, St Michael's Primary School
"The Latin Project has had a major impact on the Primary 7's attainment and achievement in all areas of Literacy. It has allowed the pupils to transfer their skills in MFL. An excellent project for senior pupils!"
-Lynda McWaters, P7 Class Teacher and Principal Teacher, Sacred Heart Primary School
"The Iris Project has given children, who otherwise would have been unlikely to receive any Latin education, the chance to broaden their knowledge."
-Lee Baker, student volunteer and graduate, University of Glasgow
"The grammar-heavy nature of Latin seems to have benefitted the children."
-Hollie Crombie, student volunteer and graduate, University of Glasgow
"Our class love learning about the Romans as well as learning their language."
-Sarah Graham, student volunteer and postgraduate, University of Glasgow
"I have found the teaching experience very rewarding – and also hard work at times!"
-Alison Greer, student volunteer and postgraduate, University of Glasgow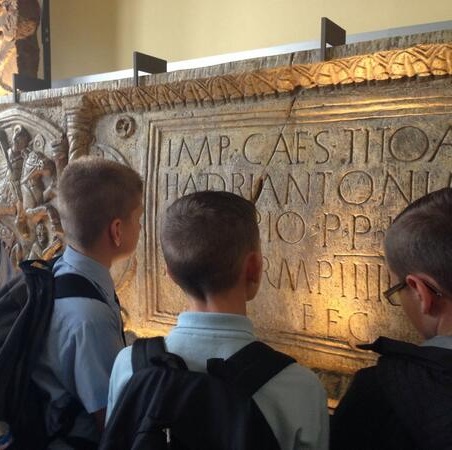 We hope that there will be opportunities for other primary schools to become involved in the future and for more students to become Latin teachers. If you would like more information please contact the project's Glasgow co-ordinators, Alison Greer: a.greer.2@research.gla.ac.uk and Mathilda Sollerhed Lundmark: 2090110S@student.gla.ac.uk