Urban prehistory
Urban prehistory is an emergent strand of research that I have been developing since 2012 when I started my blog, the Urban Prehistorian. I am interested in the largely forgotten or ignored prehistoric sites, monuments and traces that have been found, or exist in, urban places, industrial estates and peri-urban edgelands. This interest does not stem from my desire to study these sites to find out more about our prehistoric past. Rather, I am interested in the opportunities afforded by prehistoric sites embedded within urban populations to develop educational activities, community archaeology projects and other initiatives such as walking tours.
Rather than bemoan the loss of information, integrity or context for prehistoric archaeology in urban places as is more normally the case with archaeologists (Chris Tilley once said the megaliths in urban places do not 'work'), I would like to celebrate what remains, both tangible and intangible, and consider how these traces could be used to the benefit of local communities.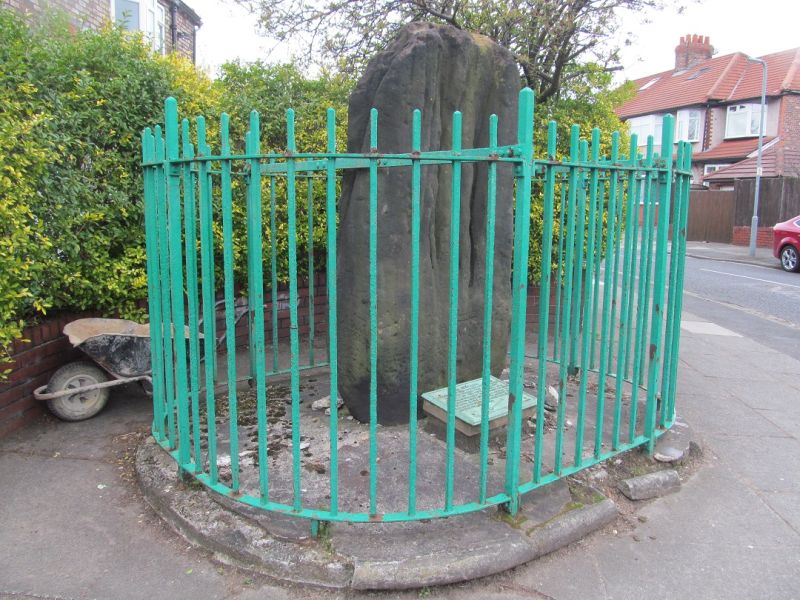 I am interested in a wide range of different sites, from extant monuments such as standing stones and earthworks, to places where a prehistoric site was once located before excavation and / or destruction by urban development. There is also a profusion of modern monuments which mimic or are inspired by prehistoric standing stones, mounds and structures, notably modern megaliths. Even although prehistorians would generally regard most, or all, of these sites as deeply problematic and compromised, for me they offer a wonderful opportunity to help inform local people about their own street, village, town or suburb. Prehistory offers an awesome sense of time-depth for instance, and a little information can quickly inspire creativity and empower. This kind of information, all too often presented by archaeologists in ways that are difficult to make sense of or just inaccessible to most people, can encourage communities to feel that where they live is special, and has been for millennia, often in places which are judged by wider society to not be special, to be mundane or worse.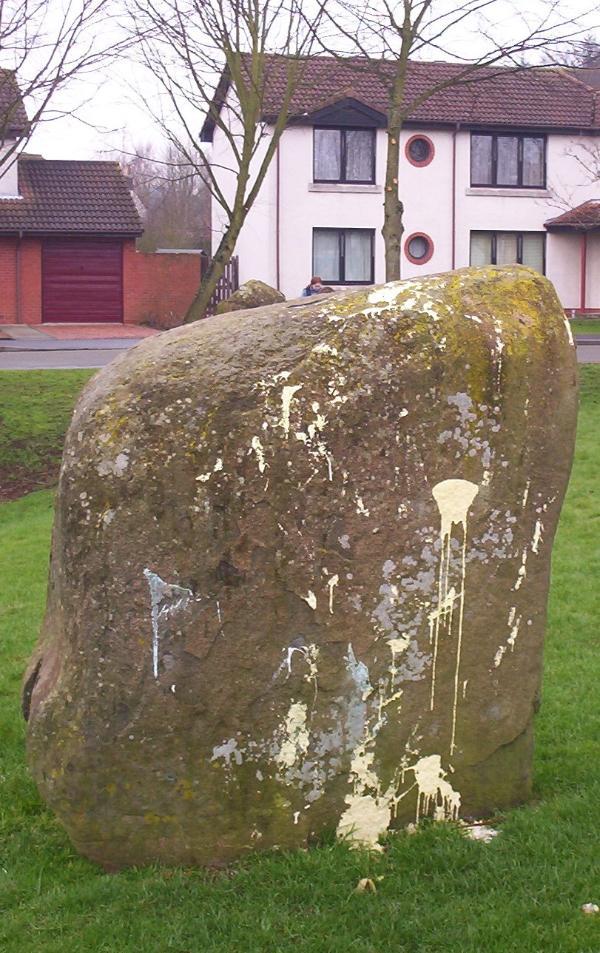 One of the most exciting urban prehistoric landscapes I have worked with is Balfarg, Glenrothes, Fife. Here, a series of Neolithic and Bronze Age monuments were completely excavated in advance of development and road upgrades between 1970 and 1985; these were subsequently reconstructed and presented to the community as part of an Archaeological Track. I have been monitoring this collision between the urban and the prehistoric for 20 years, and have documented the decline of the Track infrastructure and the various subversive ways that the monuments have been used by local people during that time. I have also begun to consult with the community about how much is known about the 6000 year-old monuments in their midst, how they could be better utilised, and what improvements could be made to the Track, reconstructions and green spaces in this area of town. Working with the North Glenrothes Community Council I hope to organize a series of events in 2017 to mark the 40th anniversary of the commencement of Roger Mercer's excavations at Balfarg Henge and begin to re-engage the local community with their prehistoric heritage, which is a unique and powerful resource.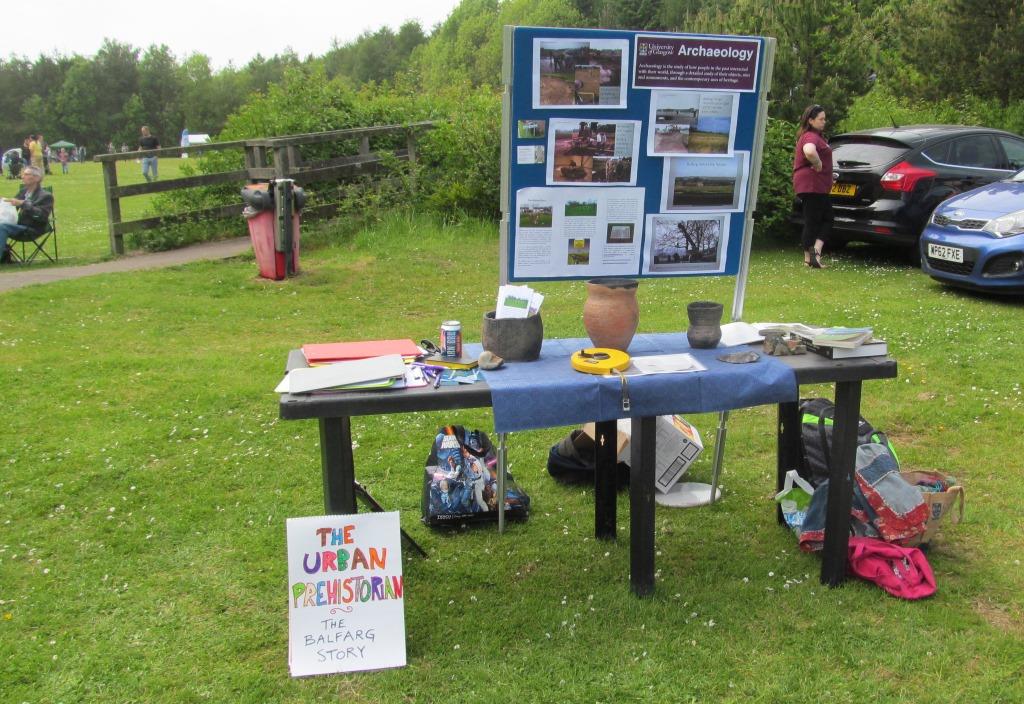 ‌
I have been working with Education Scotland and a group of teachers from Glenrothes to produce resources to accompany new classroom material for Primary and Secondary level pupils across Scotland (funded by ArtsLab). These resources relate to Balfarg and encourage school trips to the monuments, as well as allowing for reflection on heritage priorities and values in urban development situations. I have also been working with St Mungo's High School in Falkirk since 2014 to deliver teaching and urban prehistory case-studies for the People and Society module on decision-making again fitting in with the new Curriculum for Excellence. At Crieff Community Campus, Perth and Kinross, I worked with pupils to foreground the enormous Neolithic cursus monument that this new school sits on top of, including helping to design a noticeboard for the campus playground, and I have also talked to pupils at Larkhall Academy, South Lanarkshire, about the Early Neolithic settlement that was found when their new school was being built, part of a wider series of school visits I am undertaking.
An amazing educational and community archaeology opportunity has arisen on the northern fringes of Glasgow, at a site called the Cochno Stone. This is one of the largest prehistoric rock-art panels in Britain, covered in a profusion of cup-and-ring marks and other symbols, but it was buried by the authorities in 1965 to protect it from high visitor numbers and vandalism. It is located in an urban park on the edge of Faifley, Clydebank, West Dunbartonshire. In 2015 a collaboration between film-maker May Miles Thomas, Spanish digital heritage organisation Factum Arte and I began working towards uncovering the Cochno Stone, laser scanning it and creating an exact replica to be situated in the park near the original stone location. There is a huge amount of potential here to create various exciting resources and opportunities for the local community, schools and visitors. The first phase of this project, in September 2015, saw a test excavation reveal 5% of the surface of the Cochno Stone (you can read the results of this here); this work was accompanied by huge and well-informed local interest. The second phase of the project should commence in 2016, and I have begun to visit schools to talk about the Cochno Stone and its amazing story.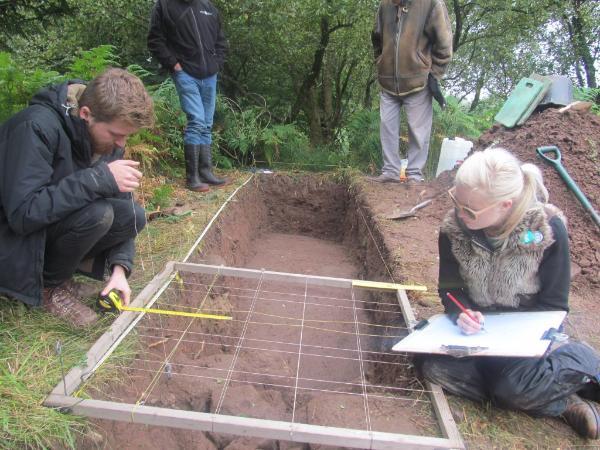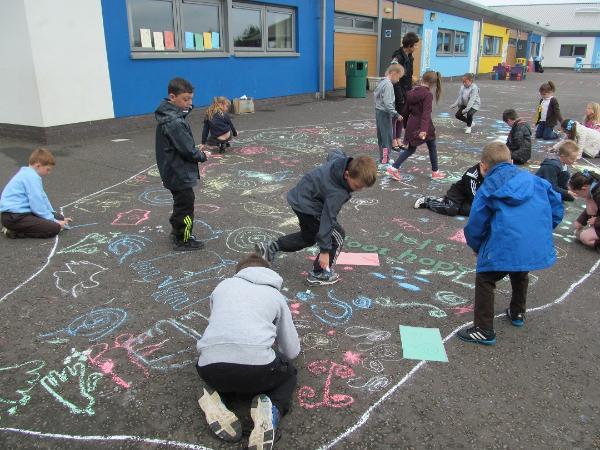 Urban prehistory is not just about genuinely prehistoric sites in urban places and parks. The Sighthill stone circle, built in Sighthill Park on the edge of the M8 motorway near Glasgow city centre in the 1970s as an astronomical monument, allowed an opportunity for me to record the ways that modern megaliths are used. Over the course of three years I monitored evidence for the use of this stone circle, talked to those who built and used it, and was able to document the final days of the monument leading up to its dismantlement and burial in advance of relocation in 2019. It is clear that modern stone circles attract the kinds of activities that we often associate with prehistoric ceremonial enclosures: memorialisation and the deposition of human remains, eating and drinking, social gatherings, rituals and solstice events and astronomical analysis. All this 10 minutes' walk from Queen Street Station in the centre of Glasgow!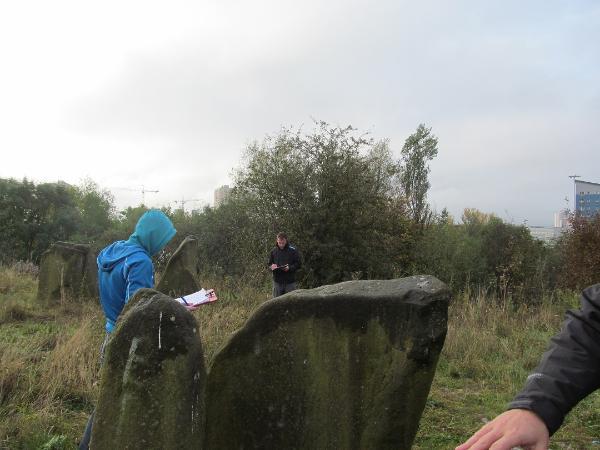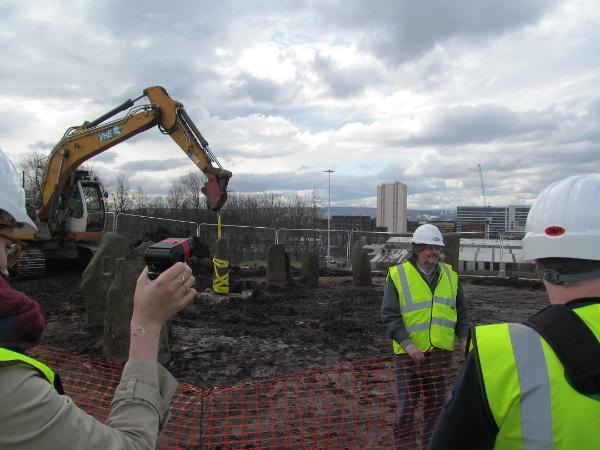 Urban prehistory is very much an exercise in contemporary archaeology, with the emphasis not on data collection from the past, but in the rootedness of traces of the past in the present. The tools and techniques of archaeology including, sometimes, excavation can help engage local communities, but creative means can work just as well. The idea of ghostly traces of the ancient past permeating into the modern world is a powerful and compelling idea, one that I have been mediating through techniques such as walking, photography, collecting found items and carrying out psychogeographical experiments. My fieldwork, and collaborations, are based on the principal that no matter how sad, or denuded, or disappeared, prehistoric archaeology in urban places might be, they still have the potential to help local people make sense of their past and add value, time-depth and even a sense of weirdness to the places in which they now live.