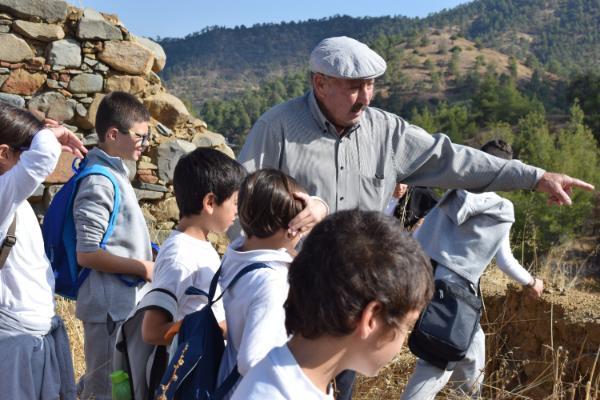 Pathways to Heritage: Community heritage and the archaeology of movement in the Adelphi Forest, Cyprus
Like many rural communities, the inhabitants of Nikitari village are absent from the national heritage narrative. Tourists visit the local UNESCO World Heritage site of Panayia Phorviotissa but leave knowing little about the people who inhabited the landscape around it or the community the bus drove through to get there.
PATH is a pilot project in community based participatory research and thus it confronts the dominant research model in archaeology on the island in which little meaningful interaction takes places between archaeological projects and the communities that these projects work in. Villagers take an active role in the project, making decisions about project design, methods and outcomes.
Pathways to Heritage works with the village of Nikitari, a rural village like many in Cyprus, and asks its inhabitants, 'what places, activities and objects are meaningful to you?' PATH explores the processes through which connections to the past (distant and recent) are made. It uses participatory techniques like Participant Employed Photography and Video Walks to explore the processes of heritage formation – how people engage with the past through proximity and physical interaction. Heritage is viewed as a dynamic process – it does 'social, political and cultural 'work' in society (Smith and Waterton 2009, 41).
It views the dynamic process of heritage formation and its role in connecting people and communities (belonging and identity) as inseparable from tangible heritage 'things'.
Three interwoven and interdependent principals guide this research:
A community based approach to research requires focussing on research that is relevant to local communities. It directly engages communities in the research process from its conceptualisation through its data collection, interpretation and dissemination.
Heritage is a process of engaging with the past (doing the 'work' necessary) to keep it alive in the present
All archaeological fieldwork is embodied and emplaced. The position and role of researcher needs to be questioned as part of research process (i.e. role of researcher in heritage formation)
Research Objectives
To investigate the social and cultural processes involved in making heritage in rural Cyprus
To merge archaeological, ethnographic and participant-based methods and resultant datasets to address the relationship between human interaction and the formation of heritage values
To examine how local heritage values articulate with wider national and European heritage narratives
To develop strategies for initiating knowledge transfer between archaeological projects and local communities, thus making archaeology relevant to contemporary society
To lay the foundations for future community-based participatory research in Cyprus
Methodology
Participatory techniques focus on active engagement of communities in the research process. They have the power to enable people to create and exchange knowledge on their own terms. At the same time they illicit the process of heritage-making – the active 'doing' of heritage – whether as individuals, small groups or larger community groups. Participatory Employed Photography, Video Walks and Community Mapping were used by community members to explore places, objects and activities of significance to them in their village.
Participant Employed Photography
Photovoice is a community based participatory method developed by Carolyn Wang and Mary Ann Burris (1997) where photographs are used by a marginalised or overlooked community to communicate their concerns to a wider audience of community members and/or policy makers (Gubrium and Harper 2013, 69-72).
Project participants were asked to take photographs of places, activities and things that are meaningful to them in the village and area.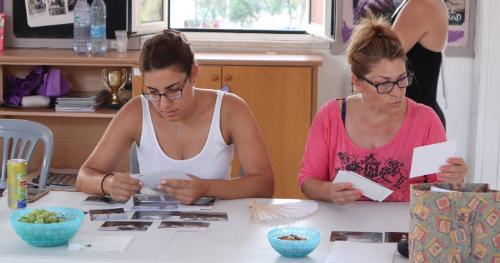 ‌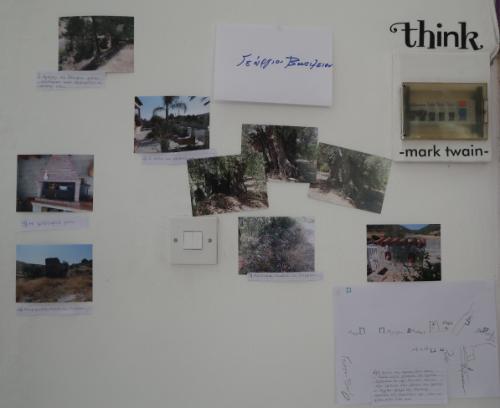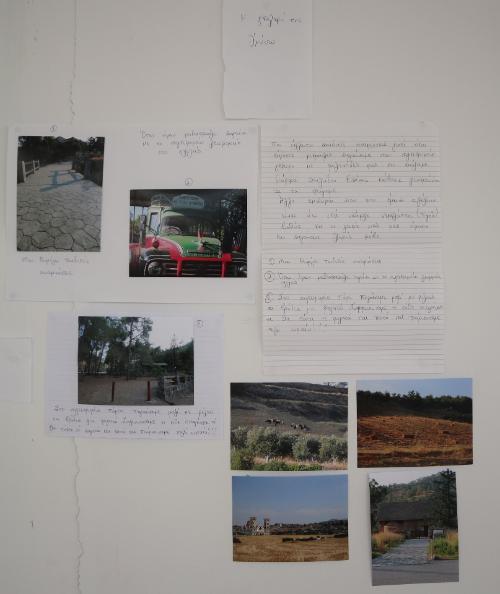 Video walk
Video walks is similar to the 'walking with video' technique. It is a participant-led method where participants are video taped as they share places and activities of significance to them.
Telling the Story of Home

The Pathways to Heritage Project asked the question: what is important to you about this place where you live? This Story Map contains some of the rich responses to this question which took the form of stories, places and practices of significance. I invite you to explore the interwoven nature of these places, practices, people and land as expressed through this map which embeds photographs, text and video.
Telling the Story of Home (English)
Telling the Story of Home (Greek)
Videos produced through this project are also available to view via YouTube. Closed captioning in English is provided.
Asinou Regional Primary School
Pathways to Heritage collaborates with teachers at the Asinou Regional Primary School to explore how children view their local heritage. Children from the six local villages participated.
'My Village' Activity
Twenty-eight students from Grade 5/6 participated in the 'My Village' school mapping activity where they were asked to draw a map of their village that includes at least three places that are meaningful to them. It was made clear that what they drew did not have to be popular landmarks or important to anyone else but them. Maps included both official and unofficial heritage places – i.e. the UNESCO listed Asinou Church, grandpa's house, the chicken coop and the football field.
Forty-seven pupils from Grade 3/4 were encouraged to draw a picture of a place that is important to them for a postcard to be sent to a child in a distant village.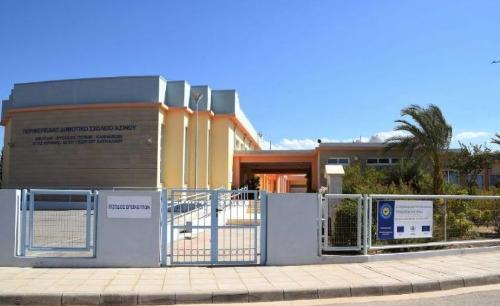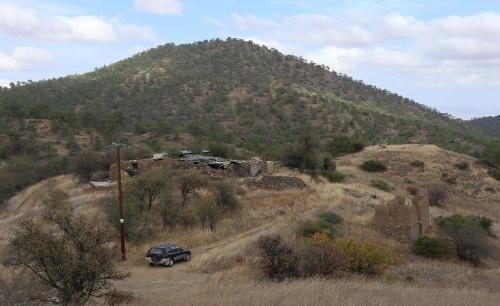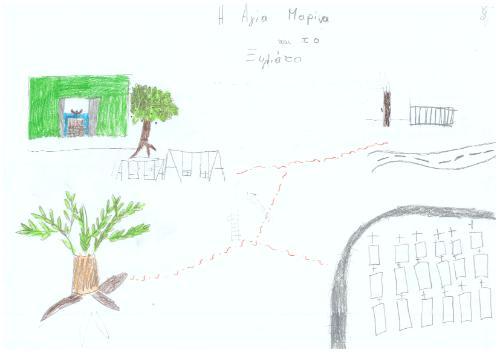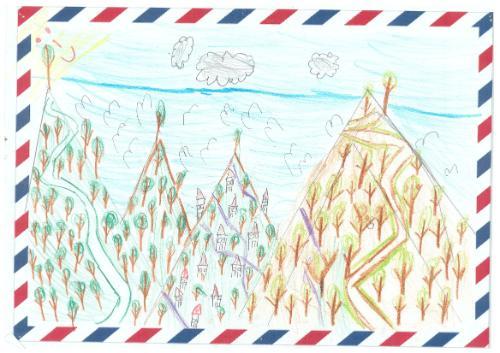 Asinou Village Heritage Project
The Asinou Regional Primary School is named for the village of Asinou, a medieval to modern period village investigated by the Troodos Archaeological and Environmental Survey Project (TAESP) located in an enclave within the Adelphi State Forest that was finally abandoned in the 1940s. Interestingly neither students nor teachers had ever visited the village or knew its history.
The Asinou Village Heritage Project developed out of discussions with teachers who wish to connect the schools name and identity to the abandoned village of Asinou.
A fieldtrip to the village with storytelling by a past inhabitant was the first formal activity as part of this school project.
Panayiotis Alexandrou Loppas telling story to pupils of Asinou Regional Primary School at Asinou Village (video by Tracy Ireland)