The Rev. James McLagan (1728-1805) and his manuscripts

An t-Urr. Seumas MacLathagain (1728-1805) agus a làmh-sgrìobhainnean/ The Rev. James McLagan (1728-1805) and his manuscripts
Co-labhairt aig Oilthigh Ghlaschu | Conference at the University of Glasgow
9 Sultain 2016 | 9 September 2016‌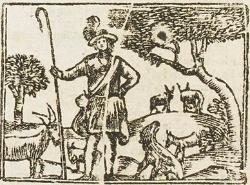 This will be the first conference to examine a vital but understudied resource for understanding 18th-century Scottish literary culture and its transnational and translinguistic scholarly networks: 254 manuscripts collected or transcribed by Rev. James McLagan (1728-1805), now held in Special Collections, University of Glasgow. The conference aims to bring together leading international researchers and postgraduate, postdoctoral and early career scholars, working from a number of disciplinary perspectives, to advance scholarship on early modern Gaelic literature, history, manuscript/print culture and linguistics. The conference is organised by Dr Sìm Innes and Dr Geraldine Parsons, of Celtic and Gaelic at the University of Glasgow.
The stimulus for the modern collection of Gaelic literature and folklore is conventionally seen to be the publication of James Macpherson's Ossianic 'translations' in the 1760s, a view which this collection challenges outright (McLagan's activity predates Macpherson; the pair corresponded and McLagan supplied Macpherson with a number of poems). As chaplain to the Black Watch and later minister in Highland Perthshire, McLagan could use military and ecclesiastical channels to access Gaelic literary tradition. His career saw him collect material throughout Scotland and while stationed in America, Ireland and the Isle of Man. Therefore, by engaging with this large collection (630 items/1650 pages, primarily of Gaelic verse), we confront key concepts within both Gaelic and eighteenth-century studies. These encompass: antiquarianism, British colonialism, orality and print culture, the emergence of Celtic studies and translation studies; all of which are given coherence by McLagan's interests and networks.
Confirmed speakers include:
Prof Thomas Owen Clancy (University of Glasgow)
Dr Anja Gunderloch (University of Edinburgh)
Mr Ruairidh MacÌomhair (University of Glasgow)
Prof Pádraig Ó Macháin (University College Cork)
Prof Roibeard Ó Maolalaigh (University of Glasgow)
Dr Peadar Ó Muircheartaigh (Prifysgol Aberystwyth University)
Dr Domhnall Uilleam Stiùbhart (University of the Highlands and Islands)
Dr Ulrike Hogg (National Library of Scotland)
Dr Sìm Innes (University of Glasgow)
Dr Geraldine Parsons (University of Glasgow)
Dr Kate Louise Mathis (University of Edinburgh)
Dr Aonghas MacCoinnich (University of Glasgow)
Further information, including registration information.
---
First published: 21 April 2016