Congratulations to Ruth Turner, who has won the University's prestigious annual Three Minute Thesis competition
Issued: Wed, 23 Mar 2016 15:07:00 GMT
Congratulations to Ruth Turner, who has won the University's prestigious annual Three Minute Thesis competition, the first student from the College of Arts to do so. Ruth's bitesized presentation of her work on Clydebank and the Singer Sewing Machine Factory will now go forward to the UK wide competition. Ruth wins a £1,000 travel scholarship, which she hopes to use to visit some of the Singer company's European factories and towns associated with the Singer Company. Ruth said of the competition 'It was actually a really fun event to be a part of, and it's definitely given me some more confidence about public speaking. The challenge of explaining my research in three minutes also made me think about how I might communicate the central themes of my thesis more effectively in my writing.' The judges commented that they look forward to seeing Ruth in a TV documentary in the future, and Ruth will be offered a place on one of the Research Strategy and Innovation Office's Advanced Media Training Courses.
The enormous Singer sewing machine factory complex was a feature of Clydebank for over 100 years, employing many local people and producing many millions of sewing machines. Ruth is working in collaboration with West Dunbartonshire Council to explore the relationship between people and factory through oral history and factory archives, now held by the Council. Ruth's PhD work is supported by an AHRC Collaborative Doctoral Award.
The Three Minute Thesis (3MT®) is an academic competition for research students developed at the University of Queensland. At Glasgow it is run by the University Postgraduate Research Service. Participants present their research verbally in just three minutes and with related contents on one PowerPoint slide. Heats take place in each of the Colleges, with 12 finalists going forward to the Grand Final, where they perform their three minutes to a wide-ranging audience, including invited guests and alumni, showcasing the wide diversity of ground-breaking research taking place at Glasgow. The winner of the finals receives a £1,000 travelling/research grant, as well as the opportunity to take part in a national 3MT® competition.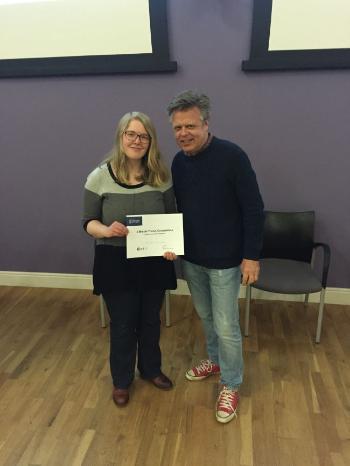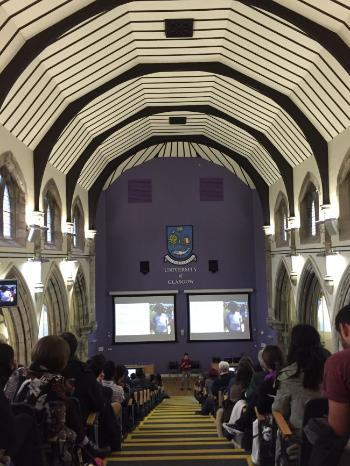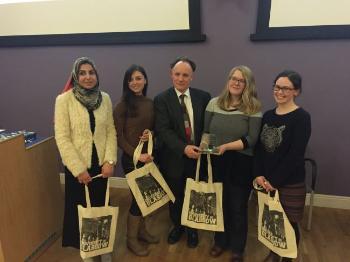 ---