Commitment to Quality
We are committed to the provision of quality research services and we aim to provide high quality data and statistical reporting to our clients and collaborators, developing our technology continually in order to provide innovative software systems.
We offer a flexibility of approach and commitment to excellence, with changing needs accommodated and managed.
Certification
All clinical trials are managed to the highest standards in accordance with Good Clinical Practice, the Medicines for Human Use (Clinical Trials) Regulations 2004 (SI 2004 No 1031 as amended), the European Union Clinical Trials Directive 2001/20/EC, the European Union Good Clinical Practice Directive 2005/28/EC, the ICH E9 Harmonised Tripartite Guideline: Statistical Principles for Clinical Trials and all other applicable industry legal and regulatory guidelines.
We are certified to ISO 9001:2015 for our Quality Management System, and to ISO/IEC 27001:2013 for our Information Security Management System.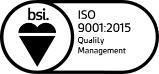 FS 80326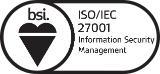 IS 599633
Auditing
Our work is audited every six months by the British Standards in Industry (BSI) and we regularly conduct our own internal audits, carried out by BSI-trained internal auditors.
We have been the subject of several successful regulatory inspections conducted by the US Food and Drug Administration (FDA) and the UK Medicines and Healthcare products Regulatory Agency (MHRA).
We are regularly audited by our sponsors and clients both prior to and during the course of studies.
Data protection
Our staff have extensive experience of managing data in the context of privacy and are trained in data protection legislation, including the Data Protection Act 2018 and the EU General Data Protection Regulation.
Extensive data security procedures are in place including firewall protection, virus detection, daily backups, routine transaction logging, restricted access, and on-site and off-site fire-proof storage of backups.