Three Minute Thesis competition: support for institute entrants!
Published: 28 June 2018
Please support IHW's entrants in the forthcoming University of Glasgow Three Minute Thesis competition, taking place virtually this year!
The final of the University of Glasgow's Three Minute Thesis competition 2020 will now take place virtually on 02 July from 3.00 to 4.30pm. You can register for the event via Bookitbee.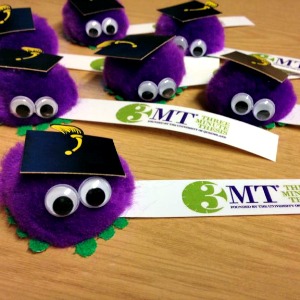 The Three Minute Thesis (3MT®) is an academic competition for research students, challenging them to present their research to a non-specialist audience and giving them the opportunity to practice their public engagement skills.
We have three finalists from IHW:
Nicola McGuire
Hazel Marzetti
Annabel Farnood
Please drop in and support them!
---
First published: 28 June 2018