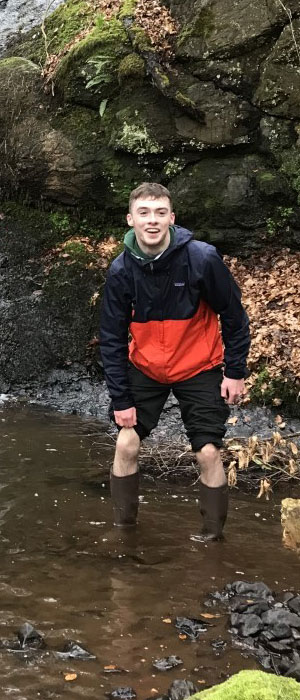 Matthew O'Brien
I was attracted to geography because of my passion for the physical environment, and the University of Glasgow provided the perfect environment to further my geographical knowledge. As well as the university being an excellent place to study, the city is also a vibrant place to live and learn.
In my time at the university, staff were always supportive and enthusiastic in assisting with my studies. The course provides an excellent span of topics which allows you to find your geographic interests over the duration of the course. The programme is also very flexible with regards to accommodating your needs while studying making it possible to study a diverse range of topics that fit your interests.
My advice to students would be to enjoy the course and being part of the geography class as there is a great mix of people with differing backgrounds.