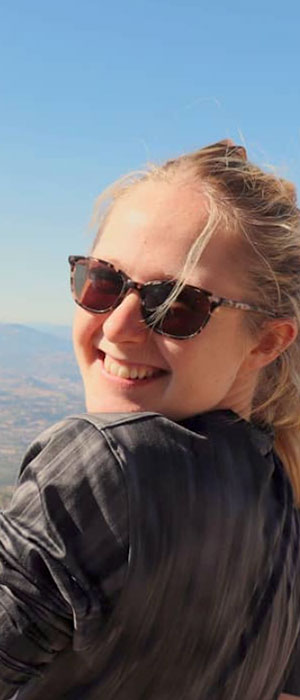 Heather Boswell
Selecting your university is a significant decision, requiring plenty of research and thought. Learning of the course's structure and the various topics on offer at the University of Glasgow, as well as the possibility to study both human and physical geography throughout the programme made my decision easy. Glasgow was the university for me. This flexibility to choose course topics as well as the opportunity to attend field trips allows each student to discover different areas of the discipline and ultimately focus on what appeals to them the most.
Outwith lectures, tutorials, field trips and workshops, the University of Glasgow offers an exceptional range of activities, clubs and societies. Regardless of your extracurricular interests, the university offers the opportunity to develop existing hobbies and introduce you to new ones. I was a member of the gym and netball team, which enabled me to meet new friends, socialise and of course indulge in my passion for sport. I was also an active member of GUEST, a team involved in highlighting environmental sustainability, an area of particular interest to me which I hope to pursue in the future. Meeting like-minded people is an important aspect of university life, and it was made easy at the university.
Within the School, passionate staff with a contagious enthusiasm for their subject are always present to offer educational support and advice. From open day to graduation day and beyond I have been privileged to work with such fantastic mentors.
I would advise any prospective students to visit the university, attend open days, talk to staff and ultimately enrol. I am so proud that I enter into the working world as an alumni of the University of Glasgow and if I were to go back and do it all again I wouldn't change a thing!