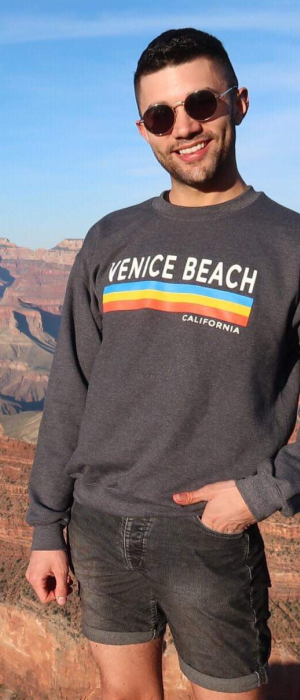 Alfie Mackie
My experience at the University of Glasgow was really pivotal in deciding the direction of my future. Moving from East Anglia in England, I moved to Glasgow and didn't know a single person. The department couldn't be more welcoming, I was shown around the campus and introduced to my Advisor of Studies and immediately felt comfortable. All of the staff will help you with any questions or problems you have, academically-related or otherwise!
The opportunities the School present are so varied. I showed an interest in studying abroad for a year and my Advisor of Studies was so encouraging and helpful, reassuring me that I was good enough to succeed abroad! I spent a year at Dalhousie University and had a very successful year, spending time in a different geology department and in a different country and culture. The Department encourages studying abroad and it was one of the best experiences of my undergraduate. To be a World Changer you must first know the World!
In my final year, I obtained a Scholarship to complete a Master's degree, and having the department's name and reputation behind me certainly helped achieve that. The department prepared me well for my Master's, from growing my confidence by presenting to the class, to learning how to work with others in group projects.
I have now accepted a full scholarship to complete a PhD in Earth Science. It was undoubtedly my experience with the department and teaching at UoG that made me realise that this path was the future for me.