Dr Scott Spurlock
Senior Lecturer in Scottish Religious Cultures (Theology & Religious Studies)
Research interests
Research interests
I am currently working on projects relating to Scottish religious cultures, in particular the Reformation in Scotland and traditions developing out of its upheaval including Catholic, Episcopalian, Presbyterian, Dissenting and Quaker; the experience of lay Catholics in early modern Scotland; the role of Reformed theology in shaping early modern cultures; and, the comparative development of Reformed communities in the early modern Atlantic.

Projects
Radical Religion in the trans-Atlantic World 1500–1800
Scottish Religious Cultures Network
Grants
Hope Trust (2015)
Royal Society of Edinburgh Networking Grant (2014)
University of Glasgow Chancellor's Fund (2014)
Irish Research Council Collaborative Research Project (2012)
Centre for Irish and Scottish Studies Grant, Trinity College Dublin (2010)
Strathmartine Trust Grant (2007)
Institute for Advanced Studies in the Humanities (2006)
Supervision
Scottish religious traditions: Catholic, Presbyterian, Episcopalian, Baptist, Quaker
Historical theology
Early modern religious networks
Theology and early modern colonialism
Current doctoral supervision:
Bill Justin, 'The life, times and theological writings of Charles Frederick D'Arcy (1859-1938), Archbishop of Armagh and Church of Ireland Primate of All-Ireland'. Second supervisor: Charlotte Methuen.
Jamie McDougall, 'The legacy of the Solemn League and Covenant in relation to political culture in Scotland c.1643-1707'. Co-supervised with Karin Bowie (History)
Jamie Kelly, 'The Society in Scotland for Propagating Christian Knowledge, 1709–1872: Education, Language, Religion & Governance in the post-1707 British State & Empire'. Co-supervised with Martin Macgregor (first supervisor, History).
Teaching
Sub-honours:
Christian Traditions and Transformations

The God Question
Religion, Culture and Controversy
Theology for Ministry

Worship and Liturgy
Honours:
Church and Society in Scotland
 since 1500
John Calvin and his Theology

The Reformation
The Roots of Sectarianism in Ireland and Scotland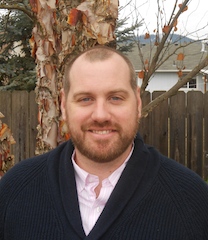 403, 3 The Square, Theology and Religious Studies, The School of Critical Studies, Glasgow