Sophie Collins wins again!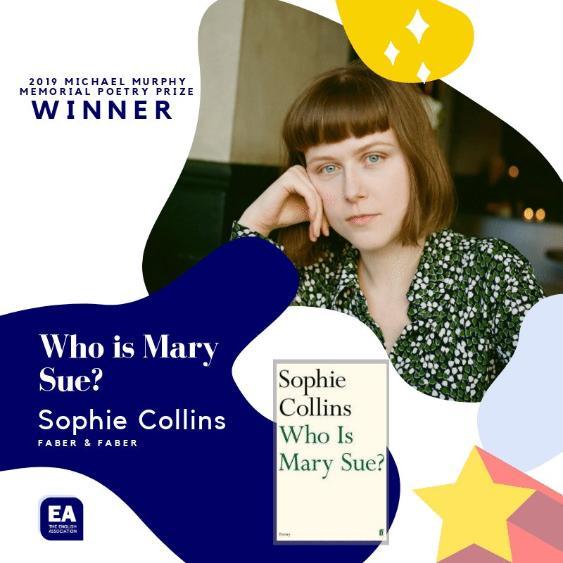 Many congratulations to Creative Writing's very own Sophie Collins, who was awarded the 2019 Michael Murphy Memorial Poetry Prize for her collection 'Who Is Mary Sue?'.
The judges commented:
'For all its many forms and fragments - collage, dramatic monologue, short poem, long poem, prose poem, notebook entry, and reading diary - this is a collection with a repeated and urgent theme: our frustrated and frustrating desire to read lyric poetry, particularly lyric poetry by women, biographically. It has links formally to Marianne Moore & philosophically to Denise Riley while at the same time sounding completely new and strange.
Boldly experimental, it is also quiet and understated, unsettling us as much by its silence as its accumulation of voices and textual fragments. Sometimes oblique but always challenging, this book is prepared to take risks, to be both playful and disturbing at the same time.'
The Michael Murphy Memorial Poetry Prize is a biennial prize for a distinctive first book of poetry in English published in Britain or Ireland. The prize was established by colleagues at Nottingham Trent University in honour of the Liverpool-born poet Michael Murphy, who was 43 when he died of a brain tumour in May 2009.
Sophie will be presented with her prize at the next English Association Annual General Meeting in May 2020.
---
First published: 16 October 2019