Scotland in 1819: A SWINC Workshop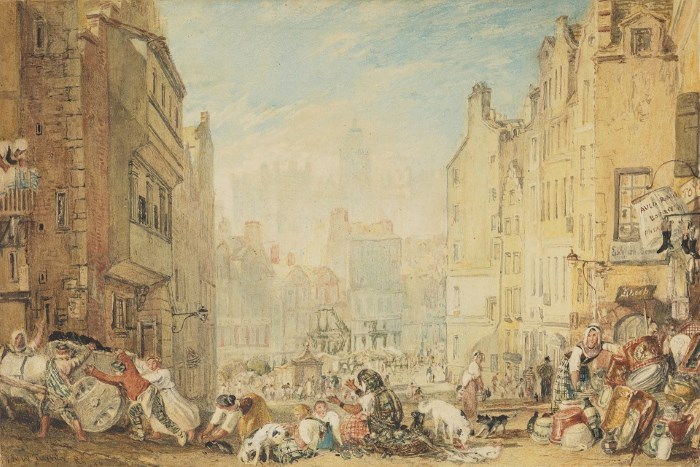 MW Turner, Heriot's Hospital, National Galleries of Scotland
Workshop: 14.00–17.00
Seminar room 2.03, 50 George Square
NB: Owing to the size of the room, spaces for the afternoon workshop are strictly limited. Please register by emailing Alex.Thomson@ed.ac.uk. There's no need to register for the Book Launch.
14.00–14.10 Introduction
Professor Penny Fielding and Dr Alex Thomson, Co-directors of SWINC
14.10–15.30 Panel
Professor Gerard Carruthers, University of Glasgow
Dr Robert Irvine, University of Edinburgh
Dr Antonia Spencer, Lancaster University
15.30–16.00 Tea & Coffee break
16.00–17.00 'England in 1819 revisited'
Professor James Chandler, University of Chicago
Book launch: 17.00–18.00
Supported by Edinburgh University Press.
Staff room, 4th floor, 50 George Square.
NB: There's no need to register if you only plan to attend the launch.
All welcome! Join us to celebrate the publication of Commemorating Peterloo: Violence, Resilience and Claim-making during the Romantic era, edited by Michael Demson and Regina Hewitt, in the Edinburgh Critical Studies in Romanticism series, Edinburgh University Press: 2019 and The Land of Story-Books: Scottish Children's Literature in the Long Nineteenth Century, edited by Sarah Dunnigan and Shu-Fang Lai, Association for Scottish Literary Studies: 2019. This is the first major study of Scottish children's literature in the period, including work carried out by the Department's SELCIE project team in collaboration with Edinburgh's Museum of Childhood.
---
First published: 15 May 2019